Ashley Argota, who plays "LuLu" on Nickelodeon's True Jackson VP recently posted on her Youtube channel that she would be graduating from high school this year and got accepted to New York University. She says she'll be studying nursing, and had always been interested in medicine. Watch her give the news in the video below: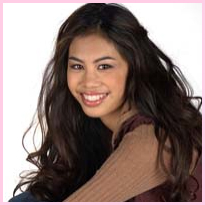 "…For those of you who are going to ask… I'm not gonna stop acting, I promise! however, I'm not going to stop going to school either. School is important, and I'll be going to school and working at the same time. It can be done. : )

- Ashley Argota, from her Youtube page
Congrats Ashley! We love to see young performers following their dreams, and especially pursuing their education!
Are you or someone you know graduating in 2010?
You might also like