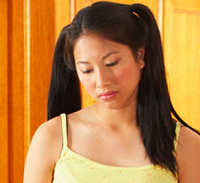 Bullying – maybe you've experienced it first hand or have seen it happen at your school. No matter how you've come across it, bullying can have serious effects on those who become victims, as recent sad news reports have shown of young people even losing their lives as a result.
I remember seeing others being bullied in middle and high school and even had my share of being teased at times – in both types of situations it was not funny and it did hurt. Like the old saying says sticks and stones can break your bones – but words can hurt too – a lot. What do you do when you are being teased or see someone who is?
In the videos below girls talk about their experiences with cyber-bullying and how makes them feel:
Watch this anti-bullying video below – what will you do at your own school to help stop bullying?



You might also like