Young Entrepreneur Gift Guide
For the next few weeks on Dreamer ENT we'll be featuring products by young entrepreneurs that would make great gift ideas. Check out the first installment below: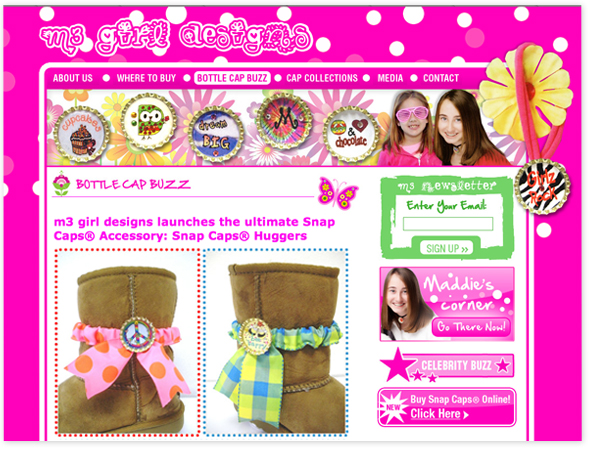 M3 Girl Designs – Bottle Cap Necklaces & Accessories
Pop on these creative bottle cap jewelry pieces and decorations created by a 13-year-old dreamer & entrepreneur…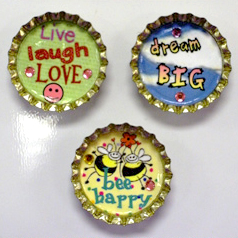 Looking for a cute and creative gift idea? You and your friends might like the colorful magnetic bottle-cap jewelry from M3 Girl Designs. These colorful creations were created by a young entrepreneur as a personal fashion statement and are now extremely popular:
When 10 year old Maddie Bradshaw had a desire to decorate her locker with something creative, Snap Caps® bottle cap necklaces were born and now are a "must have" accessory for tween girls.

With $300 of her own money and a unique idea, Maddie's SNAP CAPS® have turned M3 Girl Designs into a national brand, selling 50,000 necklaces per month in less than two year's time.

Education is important to Maddie, and in addition to her SNAP CAPS® designs, she is also currently working on her first book. It is an inspirational compilation of stories, inventive business ideas and marketing tools for kids with entrepreneurial spirit and big imagination.
Visit www.m3girldesigns.com to find out how to order and to learn more about the story and fun behind M3 Girl Designs!
You might also like