Check out this cool cover of Justin Bieber's inspiring song "Never Say Never" by teen pop group Jonnie and Brookie. At the end they show clips of going to see the movie (from their reactions I think they're big fans : ). This duo has been making music for years and were named Radio Disney's Next Big Thing a while back. Check out their website at www.jonnieandbrookie.com for more updates and info.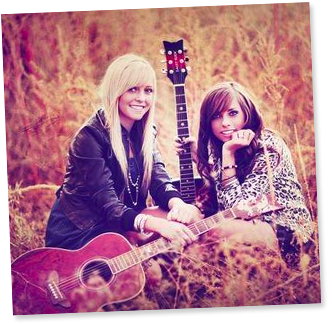 Have you seen Justin Bieber's Never Say Never movie yet? If so, tell us what you thought of it in the comments!
More About Jonnie and Brookie

(From their site) We have been performing for over 12 years. We started when we were just 3 and 5. We perform about 100 shows a year across the US. Not only do we sing but we play piano, guitar, bass and a little bit of drums. Our music style is Pop/Christian and our audience can range from the very young to teenagers. If you're willing to listen, we're willing to perform.

Last year we won the title of the first Radio Disney's Next Big Thing, which was a national contest (sort of like their version of American Idol). We got to open for Corbin Bleu on The Disney Cruise ship, which was amazing!

We have released seven cd's with the last two being our original music. You can check all the songs out on ITune or on our myspace. One of the songs Missing Me Crazy, we wrote about the Jonas Brothers, after meeting them a few times. We think you can relate to the words, if you're a Jonas Fan.
We are also on a television show called IShine Knect which airs on Saturday Mornings on TBN. If you're a tweenager, the show is for you.

Visit www.jonnieandbrookie.com for more updates and info.
You might also like