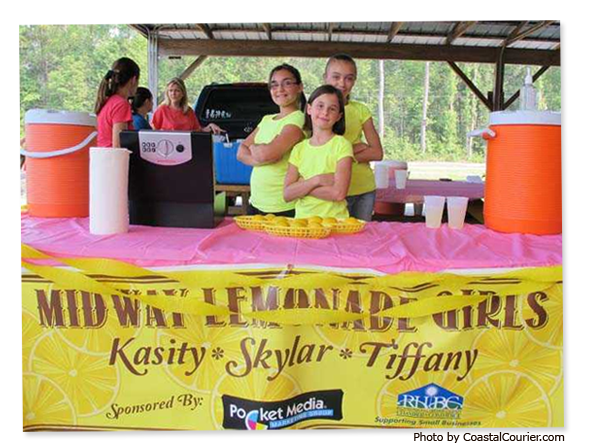 The Midway Lemonade Girls turn a setback into a chance to give back…
This summer three Georgia girls decided to help their neighborhood beat the heat by starting a lemonade stand. Nicknamed the Midway Lemonade Girls, the three young entrepreneurs Kasity Dixon, Skylar Roberts and Tiffany Cassin, set up sale but not long afterwards had their lemonade stand shut down by police in their hometown because they didn't have a business license.
The local Summer Waves Water Park heard about their story and invited the girls and their families to spend a free of cost day to cool down at Summer Waves. The Midway Lemonade Girls were named "honorary lifeguards," and sold their famous lemonade to thirsty Summer Waves patrons on Sunday, July 31st. The Jekyll Island Authority staff also built the girls their very own lemonade stand for use at the park.
The girls have also used their setback to give back to the community. 10% of their proceeds at the park will go toward their hometown animal shelter, Liberty County Humane Shelter. Way to turn lemons (literally) into lemonade!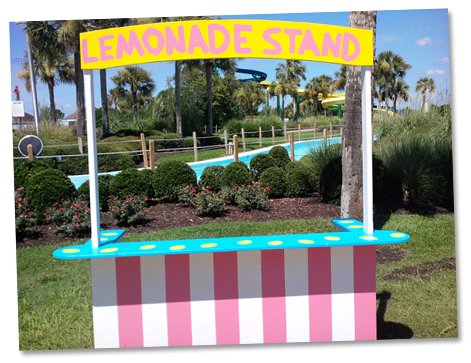 Above: The The Midway Lemonade Girls' new stand at Summer Waves Water Park.
You might also like