Bullying is such an important topic, and it breaks my heart to see recent reports of young people who have been hurt and affected by it – words can have a bigger impact than we know. I was also affected by bullying when I was younger and I feel for those who can relate, and appreciate Megan and Liz for their inspiring efforts! Stay tuned for more information about Dreamer ENT's Show Some Love Anti-Bullying Campaign. – Julene, Editor of DreamerENT.com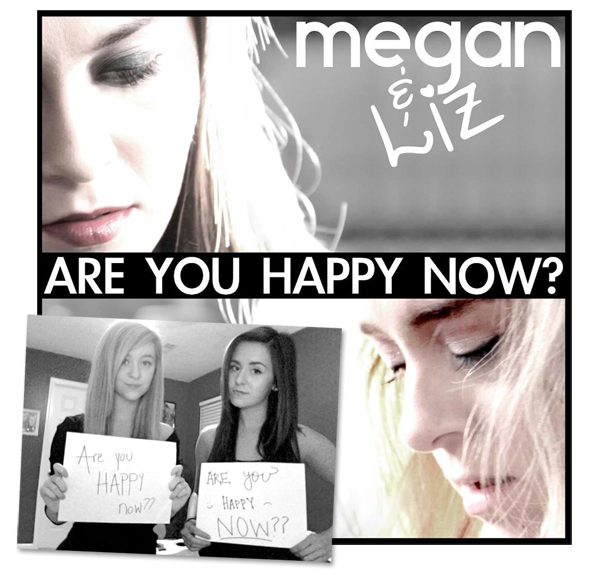 Youtube singing sensations Megan and Liz are twin sisters who took their passion for music and decided to share it with the world. The girls began posting Youtube covers a few years ago and began catching the attention of others; they were even surprised on the Oprah Winfrey Show and able to meet one of their inspirations Taylor Swift.
Recently Megan and Liz wrote a song called "Are You Happy Now?" to address the topic of bullying and how words and negative actions affect people so deeply. They got fans to submit photos for the music video and the compilation is really inspiring, watch the official video above and the fan submission video below.
You can visit StepUptoBullying.org to find out how you can take a stand against bullying too. Have you ever dealt with bullying or have seen it in your own school?


You might also like