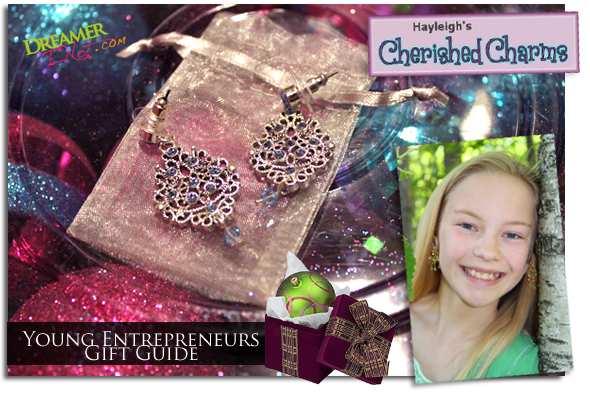 Still looking for the perfect gift for someone special? Why not support young entrepreneurs while giving back to a great cause, and getting an awesome gift, all at the same time?
For all of you jewelry lovers, check out Hayleigh's Cherished Charms founded by twelve-year-old Hayleigh. When she was little and attended a school for hard of hearing and deaf children she noticed that a lot of kids tried to hide their hearing aids behind their hair. Hayleigh decided to design unique and creative charms for her hearing aids to help herself and other children be more confident. She even has a provisional patent on her creations and will have a full patent soon!
Hayleigh and her sisters and also make regular earrings because sometimes a mom or sister who doesn't have hearing aids or cochlear implants wants to match their child / sister / brother who is wearing the charms. There are also charms for boys and for adults.
10% of the proceeds will go to furthering hearing research and education of the hard of hearing and deaf community. What an awesome way to give back!

Above are the earrings I purchased, the light blue Swarovski Elements charms. You can get your own and support this innovative young entrepreneur at www.hayleighscherishedcharms.com.
Stay tuned for our interview with Hayleigh coming up soon!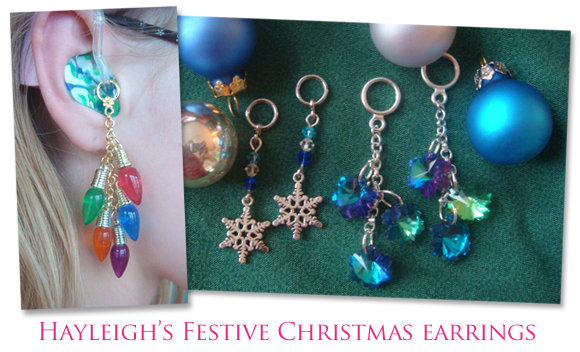 You might also like