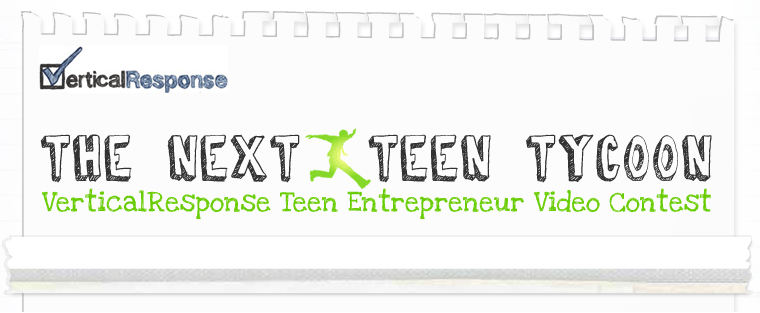 Do you have an awesome idea for a business? The Network for Teaching Entrepreneurship is partnering with Vertical Response to launch America's search for the Next Teen Tycoon!
Share your idea with the world and win some cool prizes – like $4,000 in cash to help launch your business (better than any loan!), a trip to New York to attend the TEDxTeen conference, and more!
NFTE's own Steve Mariotti will be one of the contest judges, along with a great panel of experts.
If you are between 13 and 18 years old, all you have to do is record a 2-minute video of yourself pitching your business or business idea, upload it to YouTube and fill out a short form on www.verticalresponse.com/TeenTycoon. Then tell everyone you know, because the videos with the most Facebook votes move on to become finalists!
If you think you could be the Next Teen Tycoon (or if you know someone who fits the bill), enter today at www.verticalresponse.com/TeenTycoon!
You might also like