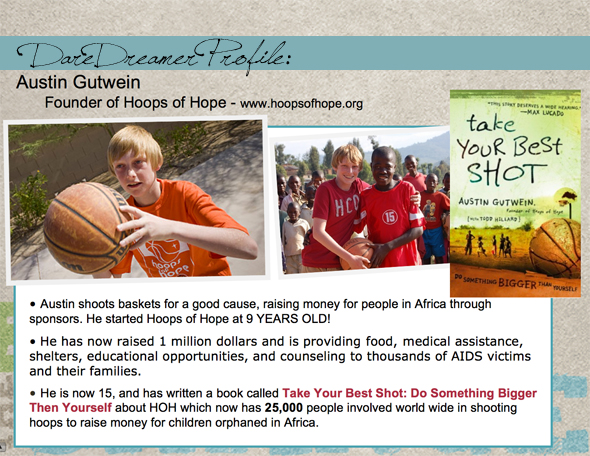 "People think that kids can't make a difference and that they should wait until they are older but that's totally wrong…" – Austin Gutwein
Austin Gutwein show that you're never too young to make a difference and serve others. Check out his story below of how he is helping those affected by AIDS in Africa, one hoop at a time through his organization Hoops of Hope:
Watch the story of how Hoops of Hope began below:
More About Hoops of Hope

Hoops of Hope is the biggest basketball shoot-a-thon in the world, much like a walk-a-thon, but more fun! You can join thousands of participants and teams from around the world that shoot free throws for children in need. Every dollar raised will go directly to the project you select to help these children. Every free throw will literally help keep children from becoming orphans.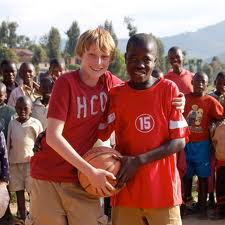 The United Nations estimates that every 14 seconds, somewhere in the world, another child is orphaned by HIV/AIDS. This means that each day over 6,000 children join the 15 million children worldwide who have already lost one or both parents to this disease.

In the spring of 2004, Austin Gutwein watched a video that showed children who had lost their parents to AIDS. After watching the video, he realized these kids weren't any different from him except they were suffering. Austin felt God calling him to do something to help them. He decided to shoot free throws and on World AIDS Day, 2004, he shot 2,057 free throws to represent the 2,057 kids who would be orphaned during his day at school. Friends and family sponsored Austin and he was able to raise almost $3,000. That year, the money was used by World Vision to provide hope to 8 orphan children.
You might also like