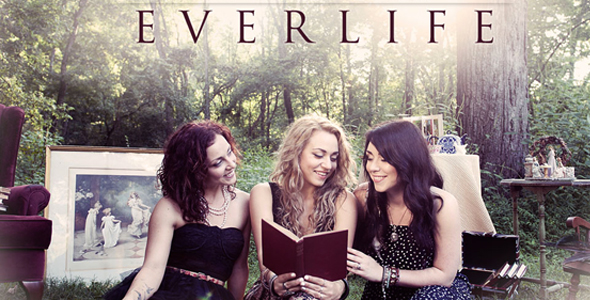 Everlife recently shared that they would be wrapping up their time as a band, but wanted to leave one more personal project for their fans. Watch the beautiful video below for their song "Coming Home" about how their hearts long for the familiarity of where they've come from, and get the single on iTunes here.
More About EverLife

When three totally different women blend their voices into amazing symmetry and harmony, you know something beautiful is happening.

The girls of Everlife carry so many talents, among them graphic designer, speaker, and jewelry designer. Yet Amber, Sarah and Julia share a love of music that comes from deep within.

Singers and songwriters from a very young age, Everlife can lay claim to wonderful
success after being signed by the Walt Disney Company as teens. Their wholesome lifestyle and creative talent were a perfect fit for the brand that sets their standard high with families. The results culminated in world tours, contributions to 12 Disney compilation records, 2 CDs of their own and performances for millions of fans.

But Everlife's dream was to stretch their wings and continue singing as adults to an audience of their peers; expressing their opinions and feelings through their own songwriting, rather than performing even the most incredible music that what was handed to them.

Stories of confidence, finding beauty, and reveling in being a tad off balance are inspired by true-­‐life occurrences and feelings that dwell in these amazing young women. Reflected in their lyrics are the honesty of their thoughts and the courage to express them. With Everlife what you see is what you get.

For more information on Everlife you can go to www.everlifeonline.com.
You might also like