I'm so inspired by Lila of Fresh, Fit and Fearless who posts her healthy meals on Instagram and on her blog.
She's an 18-year old college student who shows us that eating healthy doesn't have to be boring or bland. Her fruit and nutrition-filled meals are always colorful and look amazing with photography that's top notch. Not only am I inspired to eat better but Lila's passion, dedication, creativity and consistency are great qualities for someone who is following her dreams – no wonder her following on Instagram keeps growing!
You can follow Lila on Instagram as @FreshFitandFearless and on www.freshfitandfearless.com. Be sure to check out the recipes featured, they look delish!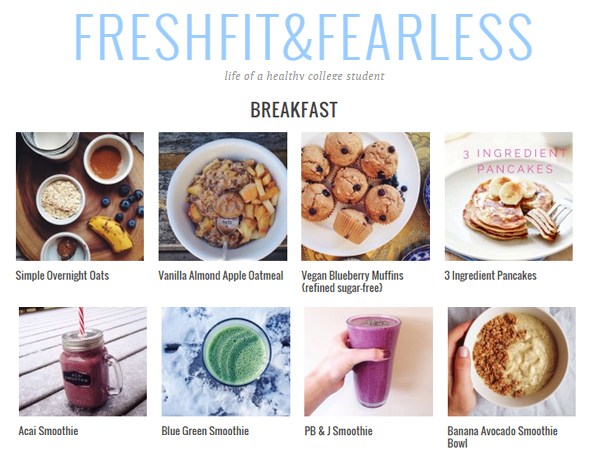 Check out some of her creative, fresh meals below!
You might also like