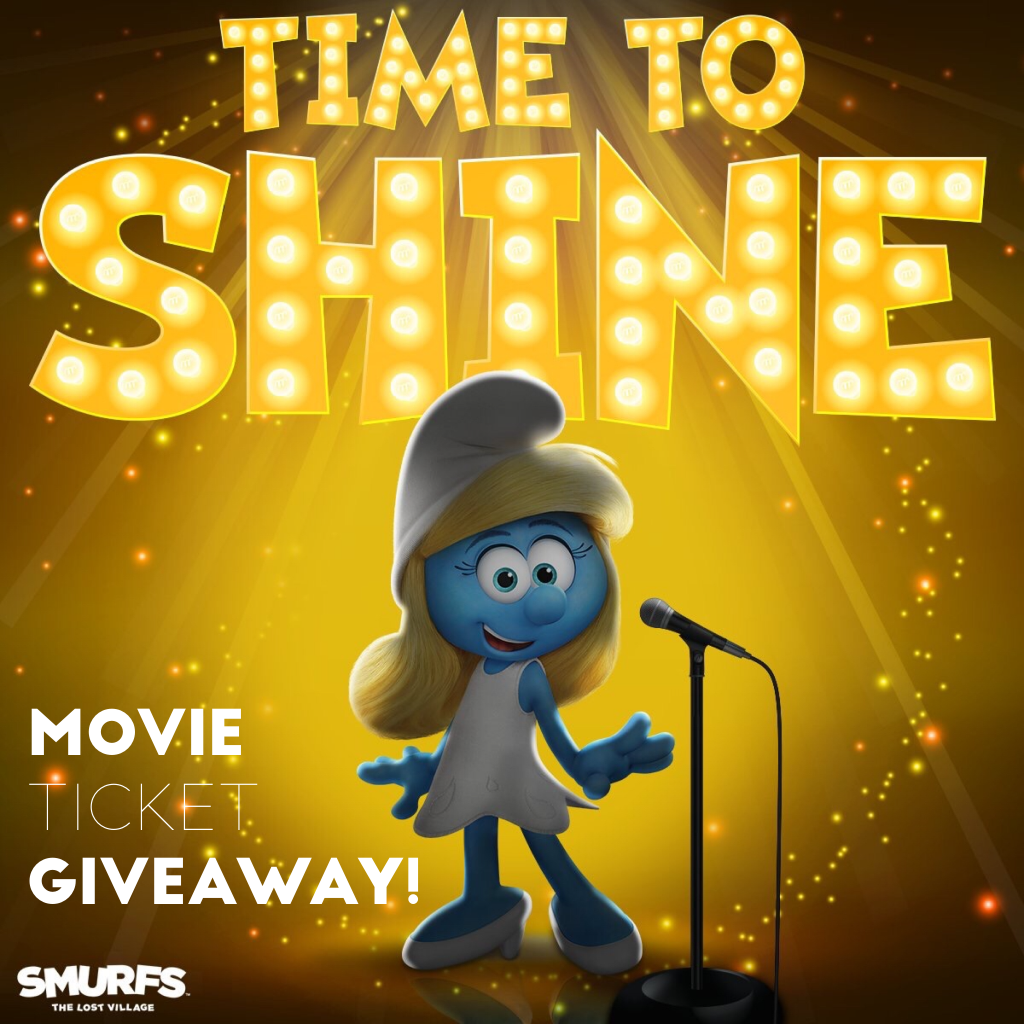 It's time to shine and live out your dreams! The new Smurfs movie premieres on April 7th (watch the trailer below!) starring Demi Lovato (Smurfette), Rainn Wilson (Gargamel), Julia Roberts (Smurfwillow) and Joe Manganiello (Hefty). We want to give you a chance to win tickets to go see this fun, family adventure (the Smurfs sure remind me of my childhood)!
I love that the movie centers around Smurfette trying to find her purpose, dreams and where she really belongs – I can so relate, lol.
The Smurfs movie team is also offering family discussion guides you can do with your kids to talk about their purpose and the themes of the movie as well as games and activities, coloring / activity pages
and more free content! Visit www.smurfsmovie.com
Here's how to enter:
You can win 2 Fandango ticket codes, redeemable for SMURFS: THE LOST VILLAGE
1. Join our community on Instagram: instagram.com/daredreamernet
Like and Post a comment on the Smurfs post on the Instagram page here saying who you want to take to see the movie.
We'll pick one person to win!



Find out more and buy tickets at: smurfsmovie.com
You might also like