I remember watching Akiane Kramarik on The Oprah Winfrey Show as a little girl – she was one of the motivations for me to pursue my passion in art. She painted amazing, realistic portraits and images inspired by God – my favorite is her popular painting of Jesus that was used in the movie "Heaven is For Real." I love this update from The Oprah Winfrey Network's Where Are They Now where Akiane talks about how she is still making art and impacting others with her vision.
You might also like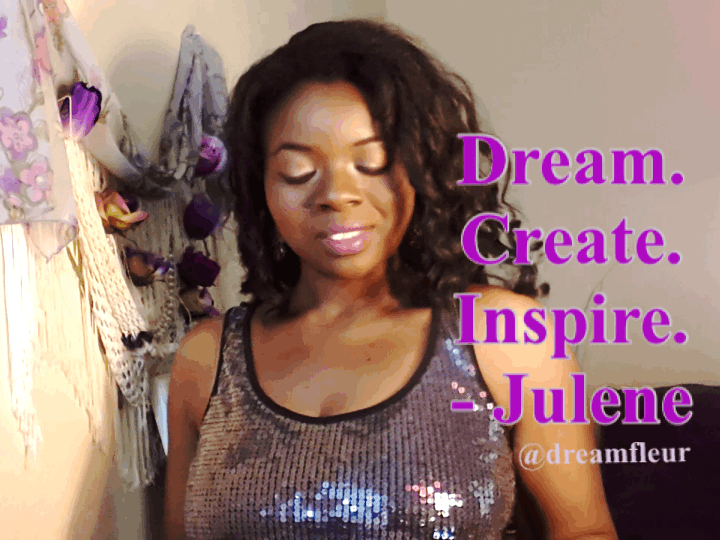 We were created to create. Life is meant to be a colorful adventure full of wonder and discovery…but sometimes "reality" happens and we abandon our creative dreams for a life that is more – well, practical. No matter how old you are or what you've gone through you can live out crazy big dreams that change the world…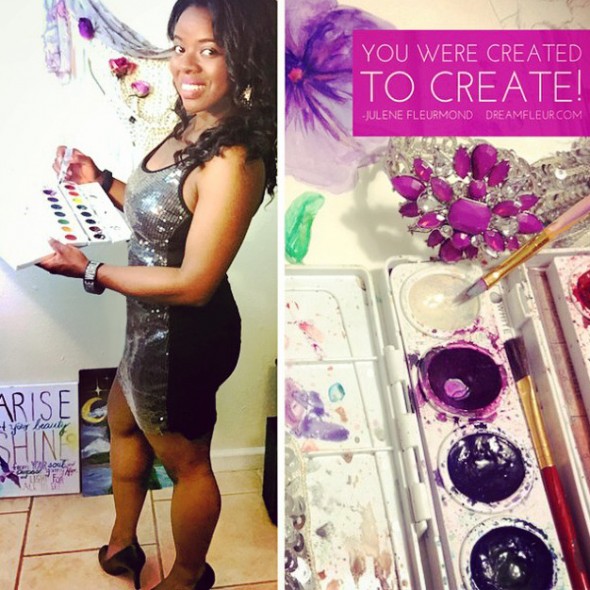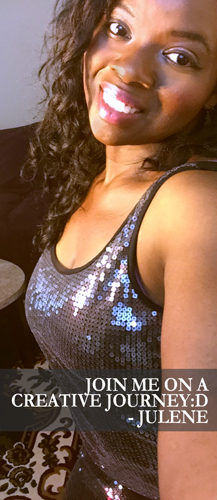 Join me as I pursue my creative dreams of inspiring others through art, words and music. I hope sharing my journey will inspire you to overcome hurdles to live your dreams too…
Here at the Dare Dreamer Movement and on my personal site DreamFleur.com you'll find inspiration and resources that will motivate and assist you in pursuing your passions and building your creative business or career.
Boldly live out your purpose and dreams to brighten the lives of others!
I know how it feels to be discouraged, afraid and trying to live out your dreams alone…Need a cheerleader (that's me;) to motivate you on your journey of dreams? Join Our Community to Share Your Dreams, and Get Support, Inspiration and Motivation for Your Purpose! – Julene Fleurmond
You might also like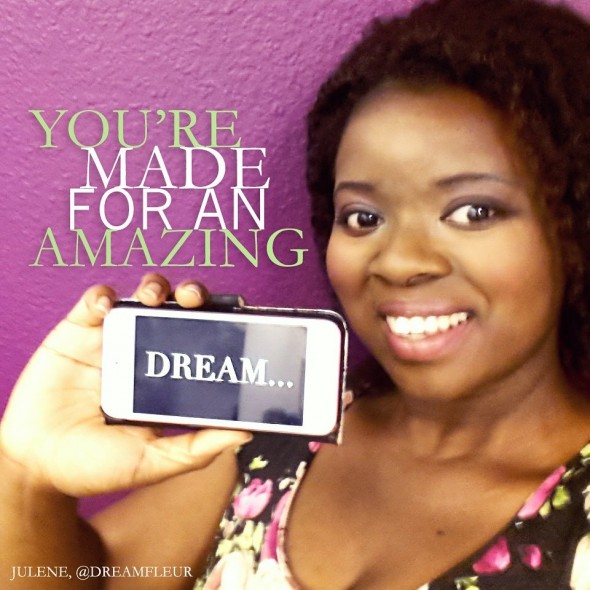 Pssst, listen in, I have a secret for you…here's a major key to living out your dreams – it might surprise ya! Listen below! – Julene
I love Disney movies because they take you to a whole new world (pun intended;) where anything is possible and where good, light and love win in the end. Be like a kid again and live your dreams boldly! Love, Julene
You might also like
I love seeing successful entrepreneurs mentor the next generation! Check out this clip from Shark Tank, one of my very favorite shows, where Daymond John mentors the teen owner of Mo's Bows Memphis – it's a great reminder for us as entrepreneurs to be the light and cultivate the next generation of entrepreneurs and dreamers:
You might also like
I love the music video for Moriah Peter's song Brave, reminding us to be strong and courageous in whatever we're facing in life. Be sure to go get Moriah's sophomore album BRAVE available Now on iTunes: http://bit.ly/MoriahBRAVE
Below Moriah talks about the story and concept behind the video in a chat she had with fans…

Jamie Grace recently released the inspiring music video for her song "Fighter" from her latest album "Ready to Fly." All of us are fighting a battle in life but can all overcome through resilience and faith. Be sure to also check out Jamie Grace's interview on the talk show "The Doctors" where she shares her story and one of the fights she's battled in life with Tourette Syndrome…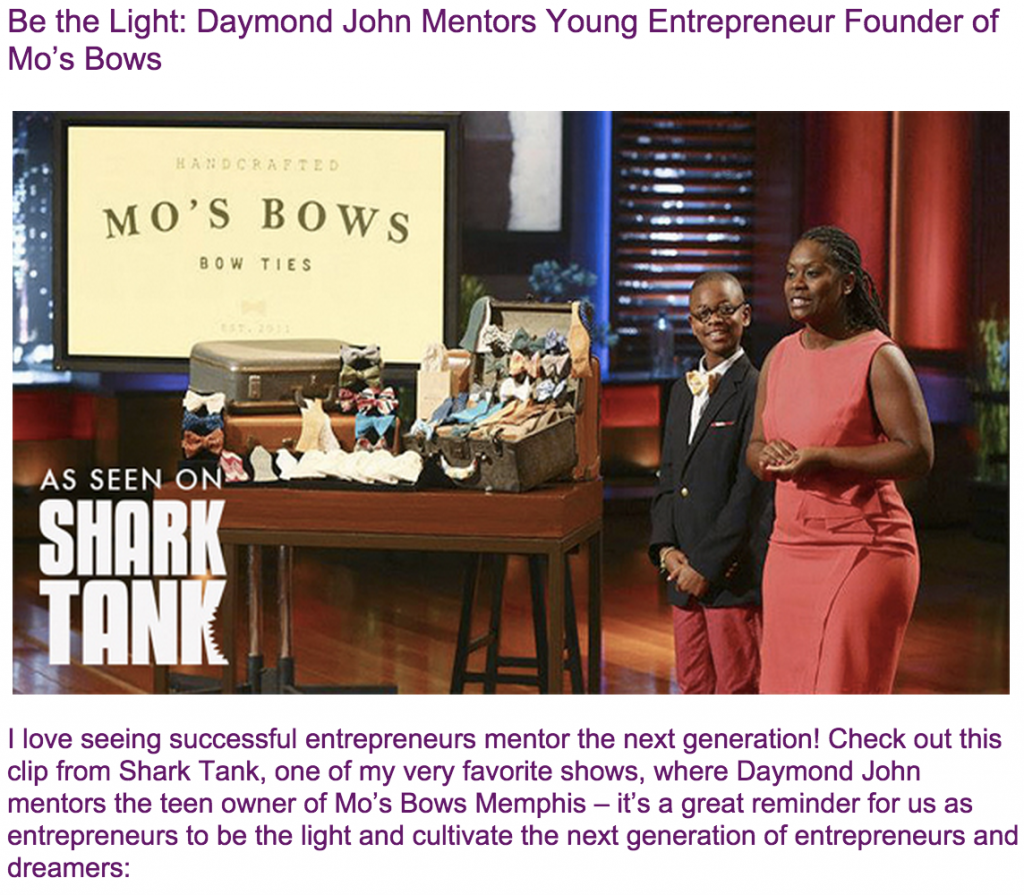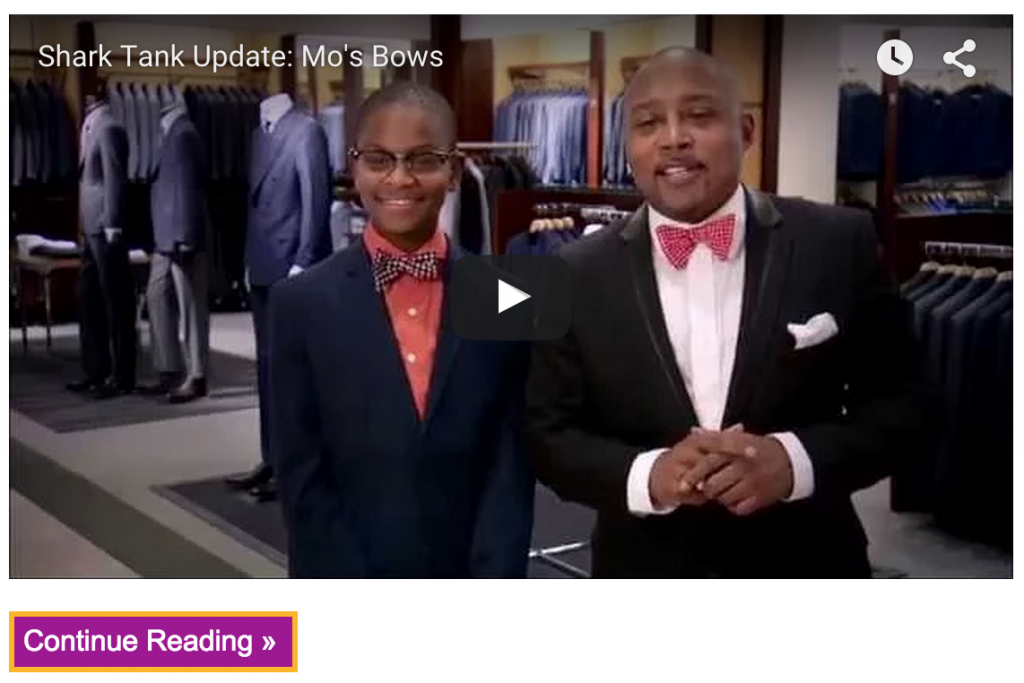 Dream, Play, Love: You're Made for This!
What would happened if we embraced the childlike freedom to dream and play again?
Click Here to Continue Reading and Find Out More! >>

You might also like