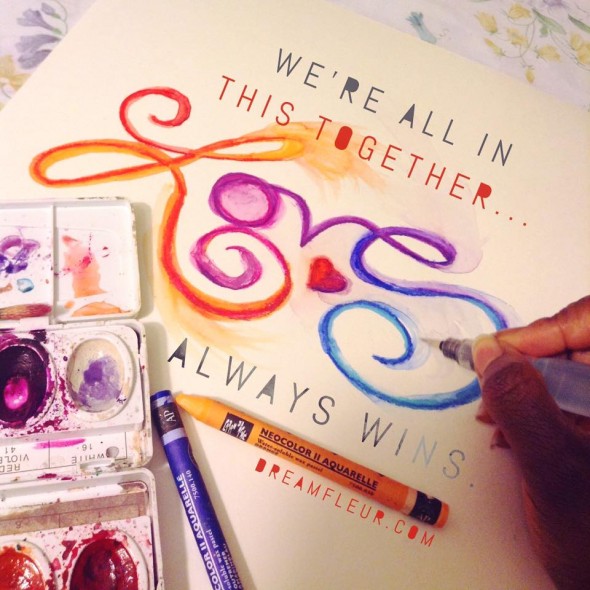 One love, one heart…We are one in Love✊ – no matter what the media or society says we were all created by God in His image and He has the last say. With all that's going on in the world today sometimes we might ask…ummm where's the love? It's okay to cry, to address our hurt and feelings, to have discussions and even protests and take action against injustice – but always remember that this fight is multifaceted. When we see that the biggest fight is Light vs. darkness, Good vs. evil and take action on every front then #lovewins.
All throughout history darkness and fear tries to divide us by race, gender and differences but we are stronger together for our battle is not against people, flesh and blood but it's in the spiritual realm. "There is no us vs them. There is only ALL OF US. We're all in." – Glennon Doyle Melton
Maybe Bob Marley said it best in his song:
One love, (What about the one heart)
One heart, (What about love)
Let's get together and feel all right
As it was in the beginning (One love)
So shall it be in the end (One heart)
Alright, "Let's give thanks and praise to the Lord and I will feel all right."
You might also like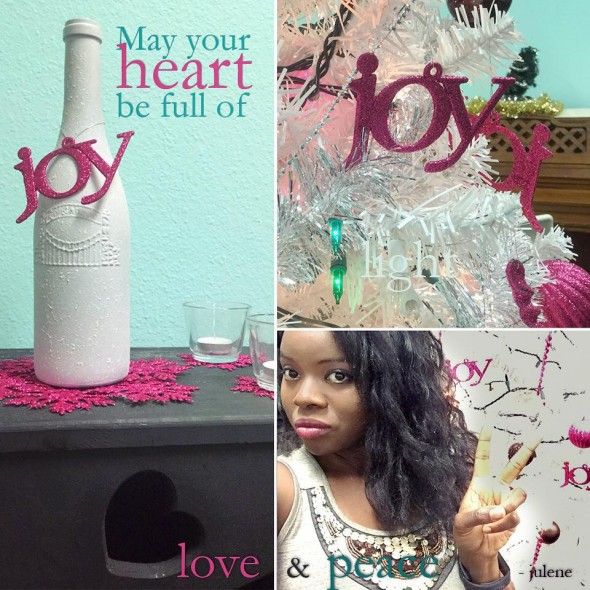 I love the wonder and joy of the Christmas season – especially how kids remind us of how fun it is to anticipate great things and enjoy life in a carefree way. Whatever you may be going through right now I pray your heart is filled and overflows with that kind of childlike joy, light, love and peace✌️ that surpasses understanding not just now but into the New Year and beyond!
You are so very loved – believe it baby, let Love give you the freedom to anticipate and have hope for great things ahead and courage to live out your purpose to create the life of your dreams! much love – Julene
P.S. Some things are better expressed in songs – here's a snippet of the lyrics of one of my songs "Take It Back" about redeeming the freedom, hope and joy we had at the beginning of our lives, stay tuned for more from my songwriting sessions…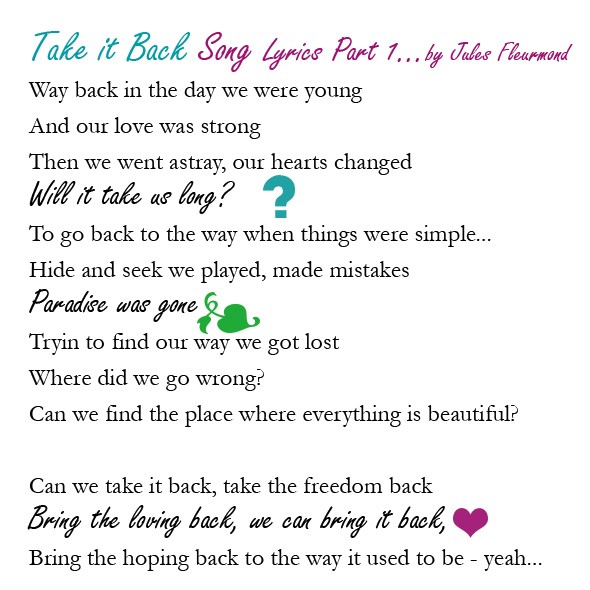 You might also like
I remember watching Akiane Kramarik on The Oprah Winfrey Show as a little girl – she was one of the motivations for me to pursue my passion in art. She painted amazing, realistic portraits and images inspired by God – my favorite is her popular painting of Jesus that was used in the movie "Heaven is For Real." I love this update from The Oprah Winfrey Network's Where Are They Now where Akiane talks about how she is still making art and impacting others with her vision.
You might also like
You'll get all the feels watching Ashley Tisdale and her husband Chris French sing a cover of the song "Still Into You." Warning: this video is extremely sweet and inspiring, you can definitely feel the love!

Finally, some music! Here I am with my husband and BFF Mr. Chris French performing a music cover of one of my fav songs by Paramore "Still Into You"! Comment what other songs you want me to do!



You might also like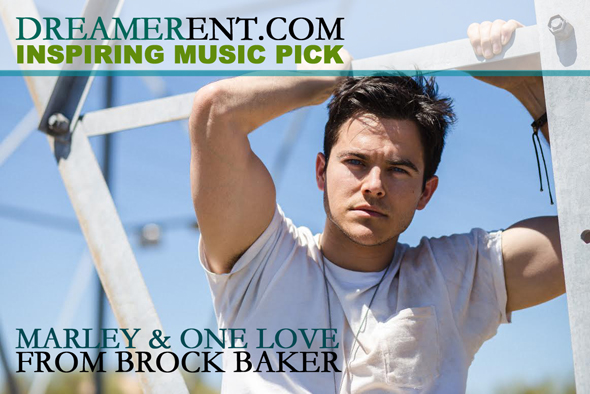 Brock Baker inspires us with his soulful cover of Bob Marley's song "One Love" and his original uplifting song Marley (which both so fit what the world needs today – more love, grace, peace and unity). If you haven't heard Brock's music yet it's time that you do – he's an Arizona-bred, LA-based singer/songwriter/YouTuber. After a great run on Glee as one of the Dalton Academy Warblers, Brock continues his musical journey with covers and originals that highlight his unique, sincere voice and passion for his craft.
Be sure to also check out Brock's duet of "Back to Church" with his friend Alyson Stoner, and his cover of Drake's One Dance with Molly Kate Kestner – love all of their voices and how they mesh together:
"Back To Church" Cover Duet by Brock Baker & Alyson Stoner
You might also like