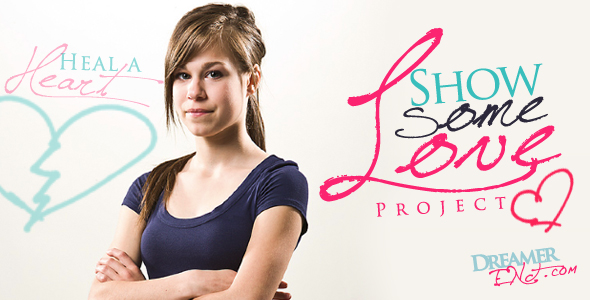 This February we launched the Show Some Love Project, to encourage you to reach out to those around you who may be hurting – your care and love and heal a heart and save a life…
You see her in the corner sitting quietly in the back of the classroom as everyone chatters away, she's staring down at her books to pretend she's occupied when really she just wants it to swallow her up; she just wants to disappear. Some might take her expressionless, tense face as a little snooty a little off-putting, but really she is scared. She tries not to draw attention but even when silent somehow she draws in mean girls like flies.
At lunch time she doesn't want to face them, and their jeering so she heads to the empty stairwell to eat her sandwich, alone.
Sometimes she locks herself in a bathroom stall, her forehead against the cold wall, tears streaming down her face. She doesn't dare look up at the scribbling on the painted brick for fear that her name could be scrawled there.
She might be shy, might be new, a little lost and awkward maybe but she definitely needs a friend. She might be at your school, in your class, on your bus ride home.
If you got to know her you'd find that she likes to laugh, loves that show you watch, you'd see there's more to her then meets the eye. If you would only meet her eyes, smile and introduce yourself you might be surprised. If only…
But for now she sits alone. Her face may not say it but inside she's longing for someone, someone to notice, wishing someone would take the time to see her, to really see her, say hi and show her some love.
How do I know? Because she was once me.
Show some love today – you never know what effect your words and kindness can have on someone who is hurting.
– Julene, Editor of Dreamer ENT.com
You might also like

Click here to check out more posts in the Dreamer ENT "Show Some Love Project" Series…
Savannah Outen wrote this inspiring song 'Speak With Love' last October for National Bullying Prevention Awareness month, to spread the message of love and ending bullying. I love how the lyrics tell a story that I'm sure so many can relate to: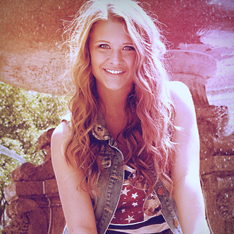 "Speak With Love" Lyrics
Verse 1
He was such a nice boy
Always kept to himself
Never really had a choice
Felt like he lived on a shelf
The more that they picked on him
The more he knew it wasn't a joke
Chorus:
I
Don't know why
People treat others so, so cruel
I
Don't know why
Anyone would want to live a fool…ish life
Verse 2:
She was such a sweet little girl
Always got made fun of
Never thought she had a place in this world
You see, everyone needs to realize that we're all beautiful no matter what
Chorus:
And I
Don't know why
Anyone could say something so cruel
Be a hero starting today
The world could be such a happier place
Promise that you'll always speak with love
You might also like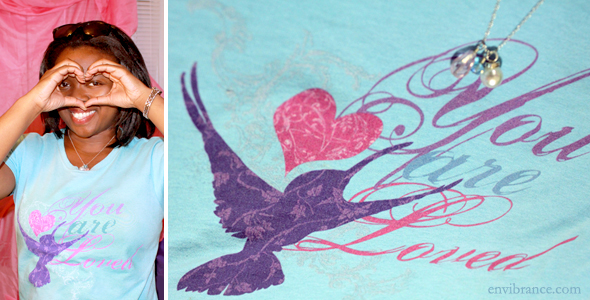 No matter what you're going through, know that there's someone who cherishes you! Hope your Valentine's Day and all the days to come are filled with love! Remember to show some love where ever you go, and cherish those around you. – Julene, Editor of DreamerENT.com
You might also like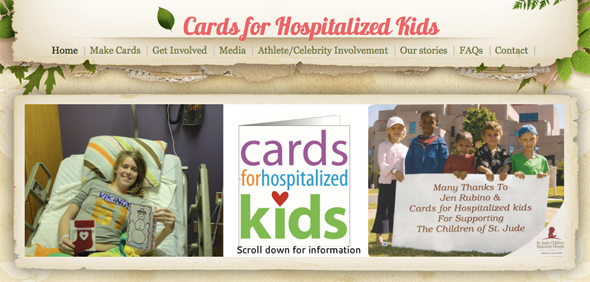 Cards for Hospitalized Kids is an awesome organization that gives hope, joy & love to hospitalized kids across America through cards. You can get involved by making cards to send, hosting or attending a card-making event or referring a child to receive a card. I was inspired by how many kids have been reached already by this awesome organization! Visit http://www.cardsforhospitalizedkids.com to find out how you can join in on this cause.
Cards for Hospitalized Kids was founded by 17-year-old Jen Rubino who shares her story about her own hospital stay and inspiration to start the organization on the website:
Jen Rubino, Founder of Cards for Hospitalized Kids, Shares Her Story

Above: Cards for Hospitalized Kids founder Jen Rubino was interviewed by B96's Rebecca Ortiz on December 8, 2011.

My motivation for creating Cards for Hospitalized Kids goes back to my own experience as a patient, which began when I was diagnosed with a chronic illness at age 11. Since my health problems began six years ago, I've undergone 15 surgeries and have had countless treatments and hospital visits.

My experience as a patient has shown me how difficult it is to be a hospitalized kid. Kids who are hospitalized often feel isolated and forgotten about. They also miss out on many of the little things in life that most children take for granted.

My experience as a patient has also shown me that cards can bring hope and joy into the lives of hospitalized kids, which is why I founded Cards for Hospitalized Kids.

As the founder of Cards for Hospitalized Kids, I am able to use my own experience as a patient in a way that allows me to help children across America who are facing what I've faced.

Lifting others up through Cards for Hospitalized Kids has allowed me to lift myself up as well and, chronic illness or not, I know it will be the same for everyone who gets involved with Cards for Hospitalized Kids.
You might also like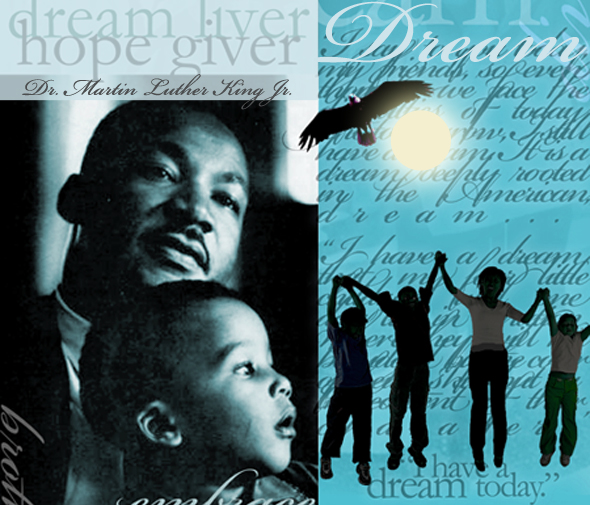 "Life's most persistent and urgent question is, 'What are you doing for others?'" – Martin Luther King, Jr.
"If you want to be important—wonderful. If you want to be recognized—wonderful. If you want to be great—wonderful. But recognize that he who is greatest among you shall be your servant. That's a new definition of greatness…
Everybody can be great, because anybody can serve. You don't have to have a college degree to serve. You don't have to make your subject and verb agree to serve. You only need a heart full of grace. A soul generated by love."
- Rev. Dr. Martin Luther King Jr.
Let's remember the legacy and dream of Dr. Martin Luther King Jr. today, Dr. Martin Luther King Jr. Day. His vision was one of service, unity, leadership, faith and community. We can all play a part in making it more vivid today, through the words we choose to speak, the ways we choose to impact our community and in the love and kindness we show to others.
Listen to Dr. King in the videos below, talking about his dream and passion for service:
Dr. Martin Luther King Jr. – On Service
Dr. Martin Luther King Jr. – "I Have a Dream"
"If you lose hope, somehow you lose the vitality that keeps life moving, you lose that courage to be, that quality that helps you go on in spite of it all. And so today I still have a dream."
— Dr. Martin Luther King, Jr.
You might also like