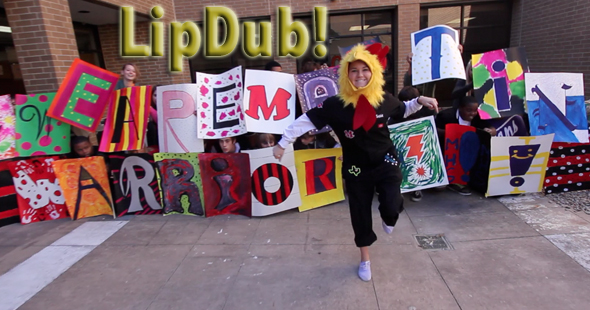 What better way to bring together an entire school then a little bit of fun and lip-synching? Watch this cool music video featuring almost 4,000 students and staff at Martin High School in Arlington, Texas. The idea for creating the video was sparked when the students told administrators that there was "no sense of community or family" at the school, and this could cause serious problems like bullying and isolation.
Shot in one take, the special "Lip Dub" video includes every student, teacher and staff member in the school, with select students taking turns lip-synching songs, and everyone else having fun and creating excitement in the background. The video is pretty awesome and creative, especially the cause of building community! (We're just wondering who is going to clean up afterwards?;)
Here's a little bit more about the story from WFAA, the local Dallas news station:
"As humans, we're social beings," said Martin senior Chris Leyda. "Things go wrong when we're not in contact with others."

Chris said he's seen how easy it can be to become disconnected and isolated. Experts say that can lead to bullying, or just plain indifference.

"There was a kid that has autism, and he felt like he was picked on, and he literally told me that I was the only friend he'd talked to in a year or so," Chris said.

You might see that kid in this video, or someone like him. The video shoot was enormous fun, with enormous benefits.
You might also like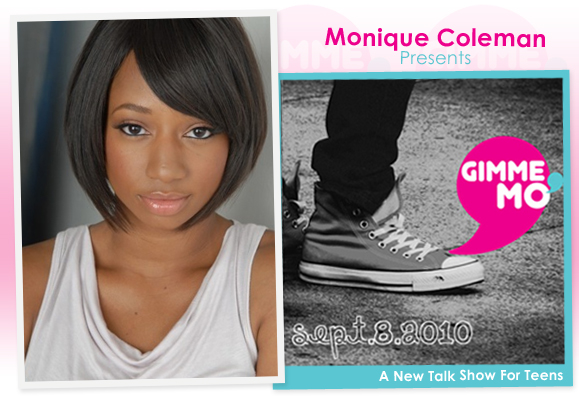 Are you ready for MO'? Monique Coleman is preparing to launch her own online talk show for teens called Gimme MO', which premieres this fall. The show is aimed at inspiring young people and based on the clips Monique has posted so far it seems like it will be very upbeat and will touch on relatable issues:
Gimme MO' Show Description

GimmeMo' is an online talk show launching in the fall of 2010. Actress Monique Coleman is hosting the show with the intention of empowering today's youth. She will be facilitating safe conversation about real issues, bringing awareness to organizations that are serving teens, & conducting celebrity interviews. Each webisode centers around one compelling topic. Monique recognizes that the youth are constantly on the web, so she will meet them where they are and provide them with much needed positive content.
Check out a Gimme MO' Preview Video Below
Monique is also busy working on a book called "From Ramen Noodles to the Red Carpet: A Guide to Becoming Who You Are Without Forgetting Who You Were." She was quoted on Just Jared Jr. saying the book is "primarily for actors, but speaks to anyone who has ever felt alone or in need of support in a difficult career. Drawing from personal experience, I offer advice and address how to maintain a positive attitude and believe in your self when others may not."
Stay connected with Monique on Twitter, Facebook, on her official website and on her Tumblr.
Below is Monique's personal statement for the Gimme Mo' Talk Show; we love her passion and vision: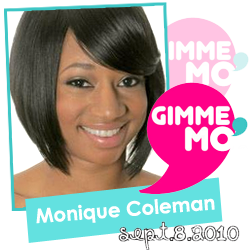 Monique's Gimme MO' Personal Statement

I believe that today's youth want MOre…
I believe they deserve MOre….
Which is why I'm starting a MOvement!
It's called the GimmeMo' Movement…or simply GimmeMo'

MOre What?

MOre Information, MOre Support, MOre Knowledge, MOre Respect, MOre Awareness, MOre Challenges, and MOre Rewards.
You might also like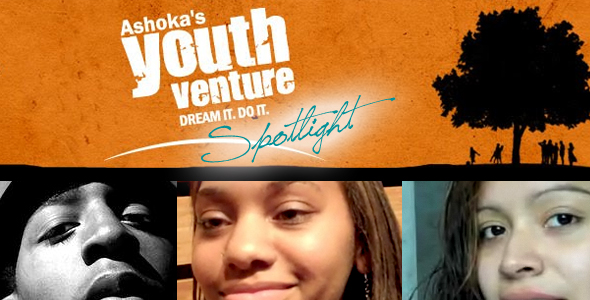 Have you ever thought about what you could do to change the neighborhood or city you live in?
This past March, seven teams consisting of teens from Oakland, California, got seed funding of $1000 per team to start projects that would help address problems they found in their communities. The grants are from Youth Venture, an organization that supports young changemakers and leaders as they create and grow their own social ventures.
Each of the groups ideas are really impressive and unique, like one of the groups that creates positive hip hop music, two that are supporting the poor in other countries and another which will provide healthy food to the Oakland community. Congrats to all of the winning teams! Read about the groups and watch the videos below where each of the teen describe their projects.
The Winning Youth Venture Teams and Members

Healthy Neighborhood Store Alliance, a service to make fresh produce more accessible in West Oakland: James, Ennis, Jamelah and Alshea.
Grown Your Own Green, community gardening in West Oakland: Rachelle.
Oakland Youth for Peace with Police, improving the relationship between Oakland youth and police: Tamara.
O Zone Music Group Hip-hop with a purpose, youth empowering youth through music: Olondis.
Youth Roots, Creating a positive-message t-shirt line, sold online and now also distributed through local school uniform programs: Diego, Mario, Hazel, Juan, and Isabel.
Project Jatropha, supporting rural schools in Haiti and India: Adarsha, Apoorva, and Callie.
Creating Hope for Future Leaders, sponsoring a school in Nicaragua: Miguel.


Videos from Oaklandlocal.com and Youth Venture
---
Youth Venture
is a great organization that also gave
Dreamer ENT's
founder her first community service grant as a teen. Want to get your own grant to spark change in your community? Read more about the organization below and watch another video of the teams from Oakland presenting for their opportunity to win the grants below:
Read More »
You might also like
Photo Credit: REUTERS/Eduardo Munoz
The world witnessed as on Tuesday evening a 7.0 earthquake devastated the capital city of the Caribbean country Haiti. The aftermath and aftershocks of the earthquake left children without food and comfort, many in need of aid, and families without homes in a country that was already crippled by poverty. In such a huge situation, there are ways you can help and make a difference.
How You Can Help?
If you're able to donate financially or can ask your parents to do so, you can text "HAITI" to the number 90999 on a cell phone. A $10 donation will be charged to the cell phone bill that will go to the Red Cross. It's quick and easy, and every bit helps. You can also visit www.redcross.org or http://www.unicefusa.org/ to find out how to donate online. If you're not old enough to donate, pass on the information to friends and family who might be able to.
In the coming days and weeks Haiti will be needing much help, and you could start a fundraiser or collection drive to collect things like clothes and other items that may be needed. DoSomething.org suggests that "the most important step when donating materials is to contact an established, professional relief organization BEFORE you collect anything." Be sure to listen to the news and visit the websites above to see what the people may need the most. Over all, keep the people of Haiti in your thoughts and prayers, and remember that helping others, even if they are miles away, is important, and something you can do even when you're young.
You might also like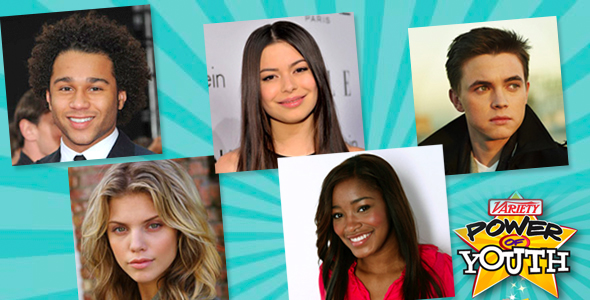 Variety Magazine honored five young performers, Corbin Bleu, Keke Palmer, Jesse McCartney, AnnaLynne McCord and Miranda Cosgrove, for their dedication to community service at a special ceremony on December 5th, 2009. Variety's Power of Youth Initiative is focused on encouraging top young talent to become involved with philanthropic and humanitarian causes, using their positions in popular culture to motivate others to do the same. Check out the organizations each of the honorees gives their time to below, and learn more at www.variety.com/PowerOfYouth. You can also take action in your community, and maybe with similar causes, with a grant from the organization Do Something. Click here to learn how you can get involved.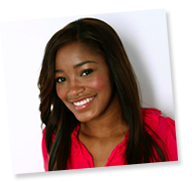 Actress and singer Keke Palmer spoke on how it felt to be honored, and the importance of service in her blog:
"…I attended an all day event honoring young entertainers in Hollywood, not for how many records they sold, or how many movies they have done, but for their charity work, and to be a part of that group was so very humbling for me.

"I could not even speak I was so nervous, I guess I could not believe that anyone would give me an award for helping people something that my parents taught me to do, with much given comes much responsibility, I hear that around our house a lot…

"Yes Charity begins at home, but if you can find some time, just a little time to think of others you will feel like a complete person, and what better time can we help others than at CHRISTMAS!!!!"

- Keke Palmer in her Myspace blog
Check out the honoree's acceptance speeches in the videos below:
Corbin Bleu
(Disney's High School Musical 1, 2 & 3)
Organization: Starlight Children's Foundation


Keke Palmer
(Nickelodeon's True Jackson VP)
Organization: Boys & Girls Clubs of America
You might also like