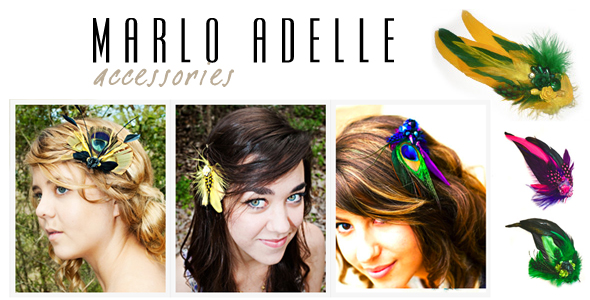 Still looking creative gift ideas, and want to support young entrepreneurs while shopping? Check out Marlo Adelle Hair Accessories a handmade and fashionable feathered hairclip line created by a teen business owner: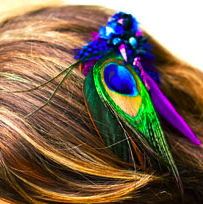 The Story Behind Marlo Adelle Hair Accessories

Marlo started making hair accessories to go with her outfits at age 14. Her friends requested personalized hair clips for themselves. Her mother helped her sew them and eventually they introduced them to local businesses in downtown Austin.

As demand increased, Marlo turned to Craig's List for potential hairclip helpers. The helpers came to the family home, were trained and Marlo provided them patterns to trace. By the third year, Marlo was selling in 12 boutiques in Austin and in California, as well as online. In 2008 Whole Foods Market ordered her new line of romanticized feather hairclips with a vintage flare.



Giving Back

As Marlo continued to grow her business, she was involved in giving back to her community through volunteer efforts in PALS and teaching art at Laguna Gloria Art School. She traveled to the Dominican Republic to teach art to impoverished children. With three employees, Marlo plans to continue her business while in college and to expand the online business.
You can find out more about the business and how to order at www.marloadelle.com
You might also like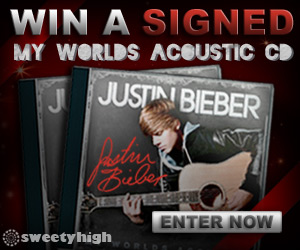 Did you miss the last giveaway of Justin Bieber's newest album "My Worlds Acoustic"? Here's another chance to win a signed version from DreamerENT.com and Sweetyhigh.com!
This contest ends on Christmas Day, Dec 25, 2010, so be sure to enter as soon as you can.
To enter the giveaway:
Click here to sign in. Then when prompted, tell us what gift you would get for Justin Bieber for a chance to win!
You might also like