Archive for Features
You are browsing the archives of Features.
19-year-old Hannah Schaefer shares her story of stepping out to follow her calling as a singer and learning to trust the process. Her song "All the Way" reminds us that we're not alone even when we step into the unknown places in life to pursue our purpose… "Through my music…I want to bring hope, faith […]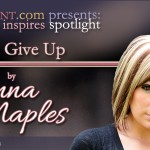 "You never know until you try, you've got to pick yourself up and don't give up…" – Brenna Maples We've chosen Brenna Maples as our Artist Who Inspires Spotlight & for this motivational Music Pick because she's a rising country music artist who creates songs from the heart and with a deeper meaning. Here's what […]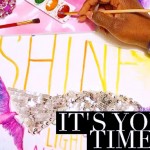 Every second of each day is precious! This time that you have been gifted with is yours to make the most of to let your dreams sparkle, and shine – use it wisely and creatively! No matter how old you are you have an amazing purpose and a reason for being on this earth to […]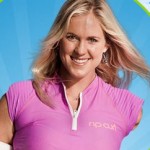 Soul Surfer Bethany Hamilton doesn't let obstacles slow her down from taking action towards her dreams – will you?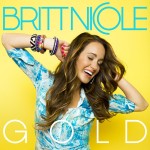 Britt Nicole's energetic video for her song Gold is so inspiring and is a reminder of just how much worth and beauty is in YOU…