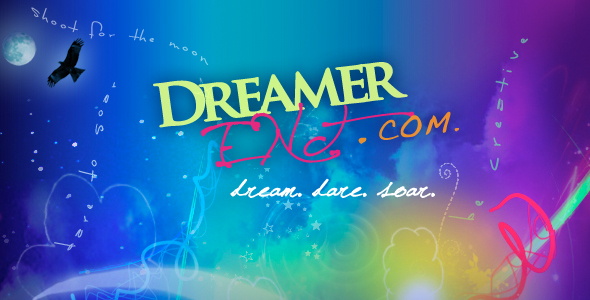 Dreamer ENT is about showing that young people can do amazing things; featuring young dreamers & doers, from young entrepreneurs & social changemakers, to all types of artists.
Dreamer ENT is a creative media organization that is aimed at inspiring young people to dream, live and grow with passion and creativity. Our staff consists of young ambitious people who enjoy living to the fullest. We want to share what propels us to soar with you.
Our organization consists of:
Positive and Inspirational Entertainment and Publications for Young People
A Program called Young Dreamer Enterprises that helps young people start their own businesses
A Promotions Division for Young Artists and Entrepreneurs
What we are passionate about:
– Social Entrepreneurship
– Enterprising youth – Young people who are soaring toward their dreams and changing the world
– Arts enrichment in schools and as a venue into enterprise
– Young people pursuing careers in the arts & sciences, and other professional careers
– Healthy, positive lifestyles among youth
– Promoting diversity and positive relationships
Dreamer ENT is a service branch of Envibrance Studios, and we are supported by the Network for Teaching Entrepreneurship, as well as a Big iDeas grant.
The Program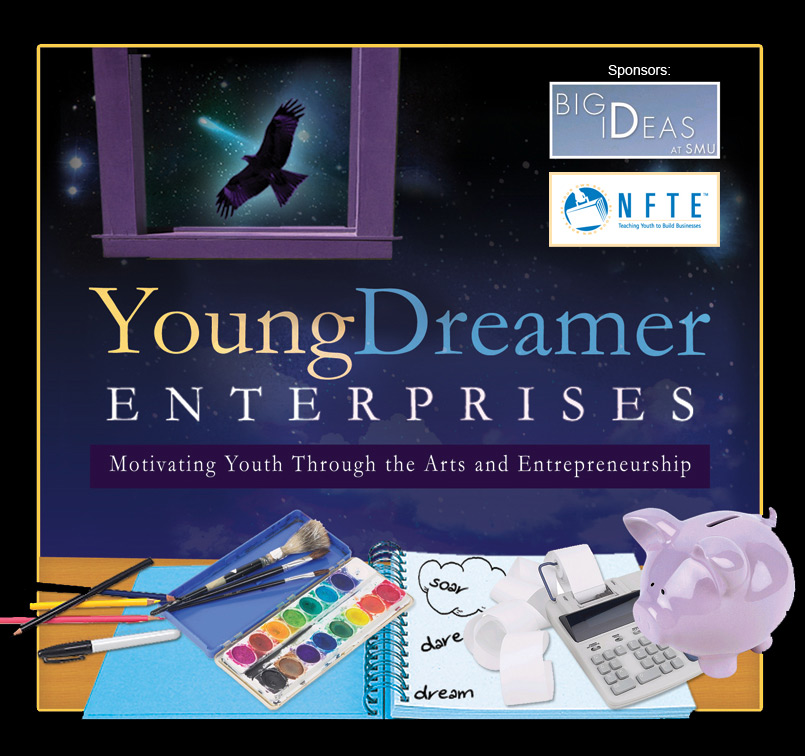 Young Dreamer Enterprises is a service project under Dreamer ENT that's aimed at providing students with an artistic outlet where they can focus on creative initiatives and learn about entrepreneurship. The program began through a Youth Venture community grant, and is sponsored by a Big IDeas in Dallas grant. We are also supported by the Network for Teaching Entrepreneurship. Young Dreamer Enterprises is spearheaded by college students in Dallas, TX.
Sponsors: