There's a dream that beats in the depths of your heart, a song YOU were created to sing – and when you muster the courage to step out and be bold, with Love you can do anything…
I was immensely inspired by the remembrance service for Dr. Maya Angelou, one of my greatest creative and life influences. Above is a snippet of a poem "Empowered by Her" that I originally wrote for my friend Kara's special birthday celebration during Women's History Month this year.
I thought about Dr. Angelou's impact on my writing and poetry as I was making the full video which I will launch, and how her voice will live on in those she empowered. I found my voice and am becoming brave enough to overcome the fear of rejection to live differently because she was bold enough to live and dream on purpose…
Dr. Maya Angelou is one of the most inspirational women to grace this earth and the epitome of a phenomenal woman. I love that she lived boldly and was herself, showing us how to live on purpose. The world will always remember her voice and legacy. Below are some of my favorite words from this remarkable woman:



"You may encounter many defeats, but you must not be defeated. In fact, it may be necessary to encounter the defeats, so you can know who you are, what you can rise from, how you can still come out of it." – Maya Angelou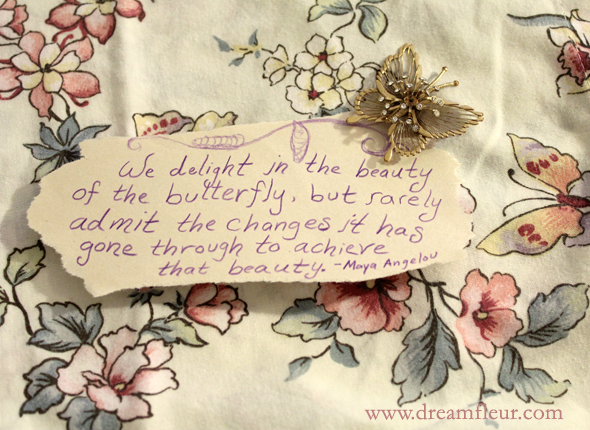 "We delight in the beauty of the butterfly, but rarely admit the changes it has gone through to achieve that beauty." – Maya Angelou
I love this quote and how it reminds me of how what may appear beautiful (or successful and esteemed) may have been molded through a long period of trial, darkness, growth and solitude. What we believe to be an over night success is never really made over night. There's always a journey that shapes us, and a process that graces us to achieve true beauty.
"The caged bird sings with a fearful trill of things unknown but longed for still and his tune is heard on the distant hill for the caged bird sings of freedom." – Maya Angelou
"We all should know that diversity makes for a rich tapestry, and we must understand that all the threads of the tapestry are equal in value no matter what their color…" "It is time for parents to teach young people early on that in diversity there is beauty and there is strength." – Maya Angelou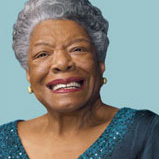 The Dream In Color African American Heritage project is sponsored by Target and Scholastic, Inc. It features various videos of Renaissance woman Dr. Maya Angelou, poet, educator, historian, best-selling author, actress, playwright, civil-rights activist, producer and director. Here are some of her words from the video entitled "How can students find their creative voice?"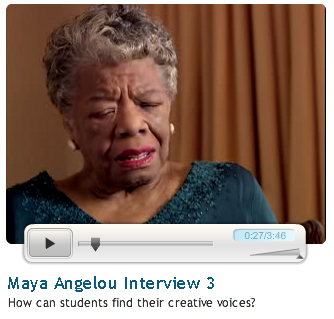 Dr. Maya Angelou: "I would say to young people and to old people or upper middle age, that we have seriously crippled ourselves and our children by telling people, 'don't try all these different things. You'll become a jack of all trades and a master of none'. That's ridiculous. You can become the master of everything. The best you can be.
"You know, we don't understand talent. We don't understand electricity. We probably use about one millionth of one billionth percent of the electricity around us. However, you can plug into two little holes in the wall, or three. You can light up a church, a cathedral, a synagogue, a temple. You can light up a surgery. You can light up a…a bedroom. Or you can electrocute a person strapped in a chair. Electricity makes no demands. It says if you are intelligent you will use me intelligently. If you're not, you will use me destructively. But I'm here.
Read More »
You might also like
We all loved his playful and eccentric characters and rhymes in books like "The Cat in the Hat" and "Oh, The Places You'll Go!" when we were kids (and maybe saw some of the movies based on his books). Today, March 2, would mark the 108th birthday of beloved author and illustrator Theodor Seuss Geisel, better known as Dr. Seuss.
Below are some inspiring and fun Dr. Seuss quotes. Visit http://www.seussville.com to learn more about his story and for fun memories from some of your favorite Dr. Seuss books. It's also "Read Across America" day, so be sure to curl up with a good book.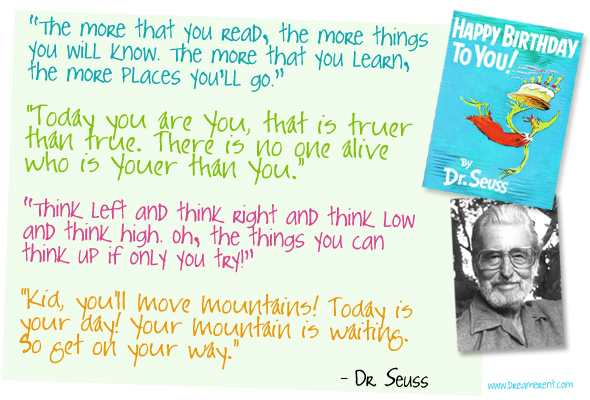 "So be sure when you step, Step with care and great tact. And remember that life's A Great Balancing Act. And will you succeed? Yes! You will, indeed! (98 and ¾ percent guaranteed) Kid, you'll move mountains."
― Dr. Seuss, Oh, the Places You'll Go!
You might also like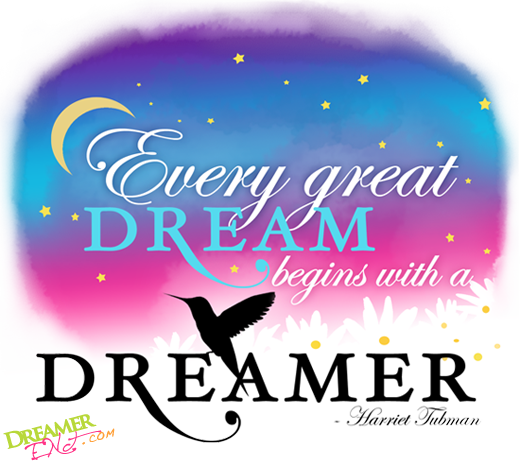 "Every great dream begins with a dreamer. Always remember, you have within you the strength, the patience, and the passion to reach for the stars, to change the world."
— Harriet Tubman
About Harriet Tubman

February is Black History Month but learning from all history is something we can do daily. Learn about how Harriet Tubman made a mark on this world below:

Born into slavery in the early 1820s, Harriet Tubman became one of the most successful conductors on the Underground Railroad – the secret route used to free slaves in the south. In her nearly 20 trips to Southern states, it is estimated that she freed more than 300 slaves—never once losing a passenger.

During the Civil War, Tubman worked for the Union Army as a cook, laundress, and spy. Her deep understanding of the back roads and woodlands from Pennsylvania to South Carolina made her a natural for infiltrating Confederate lines and identifying potential targets. In her later years, Tubman also became involved in women's rights and frequently spoke at meetings and conventions on her life as a slave, an Underground Railroad conductor, and as a free black woman.

Well-respected and widely renowned in life, she became an American icon in the years after her death in 1913. She not only inspired generations of African-Americans struggling for equality, but she also continues to earn praise from politicians and historians for her contributions to American and its people.
You might also like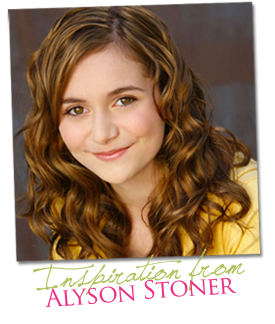 Alyson Stoner, the talented actress, dancer and singer who you've seen in music videos, Disney movies like Camp Rock and shows like The Suite Life of Zack and Cody, shared some inspiration for young people on her blog a few weeks ago.
Here are some snippets from the post:
"It pains my heart to see my generation lying around, using their teen years as an excusable "transition-phase" so they can avoid taking on responsibilities before it's necessary. This period is intended to be the launching pad for our futures!…"

"…Invest your time and money in something purposeful. Everyone has a gift, along with potential to use it. And it's unfair to the millions of lives you were created to touch if you don't follow your calling. Please, friends, I encourage you to look at yourself in the mirror and ask, "Who do I really want to be today? tomorrow? in 10 years? What small steps and giant leaps do I need to take to get there?"

…Dare to dream. We have an imagination for a reason. Write down your wildest dreams and then create an action plan to make it happen. Stay focused on improving your character and skills (instead of nit-packing others' flaws) so you'll be prepared to fly when the opportunity arises. You were created to do amazing things, and I'm not going to let you fail. You are strong. You are valued. You are loved, and you are gifted. Do not waste your life…"
That's some great and powerful advice to take into the New Year! You can read the full blog post on her official website by clicking here. You'll be able to see Alyson doing what she does best when Camp Rock 2 premieres on the Disney Channel in the summer of 2010.
You might also like