Your light matters!✨ It doesn't matter how many people are doing what you love to do, no one can do it and bring your ideas, personality and heart like you can! You were made to shine your light to be the change in the world so don't ever let anything stop you from being the unique person you were made to be!
.
What's a dream you're working on today and what's a step you can take to shine your unique light into the world?
You might also like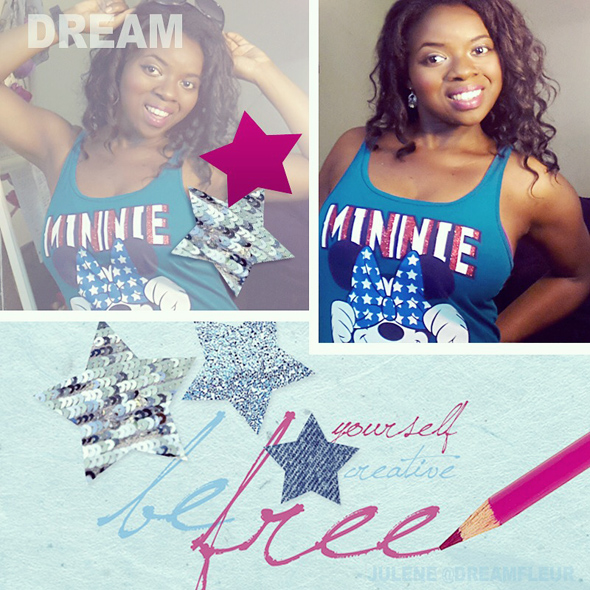 I used to be afraid to be myself, but am learning that trying to be "normal" to fit in is pretty time-consuming & boring…
It really is the ones who are misfits who are crazy enough to believe they can change the world that will! Embrace your freedom – you were created in Love to dream and to be different, unique, creative, yourself – so be free and be YOU! Shine your light cause the world is a whole lot brighter with you in it, living on #Purpose… (P.S. if you can't tell I love all things Disney, Minnie is my home girl;)
Love, Julene


You might also like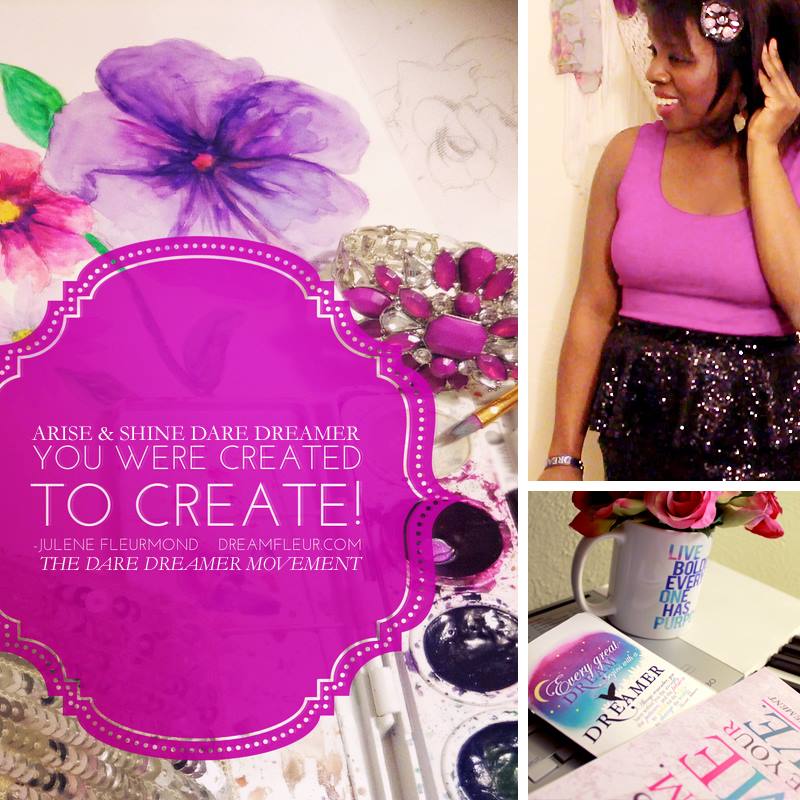 Shhh… listen closely. Do you hear that beautiful rhythm resonating from within, orchestrated by an invisible hand? It's the sound and unseen evidence that you are flowing with potential and purpose, no matter your start or circumstance. As long as you have breath you have a calling, a greater reason for being here – to love, to be loved, to flourish and make the world richer, brighter and more colorful and beautiful…
You were created to create so make time each day to express the story and dreams in your heart! Share hope and joy in full color to inspire the hearts and lives of others. Arise and shine, dear Dreamer – dare to illuminate hope and live out the life you were made for…I believe in you! – Julene Fleurmond, editor http://DreamerENT.com
P.S. Here's a little sneak peek of a dream come true that I will share with you soon – stay tuned!


You might also like
DreamerENT's Editor Julene shares a gem of inspiration to inspire you to live and dream higher:
You might also like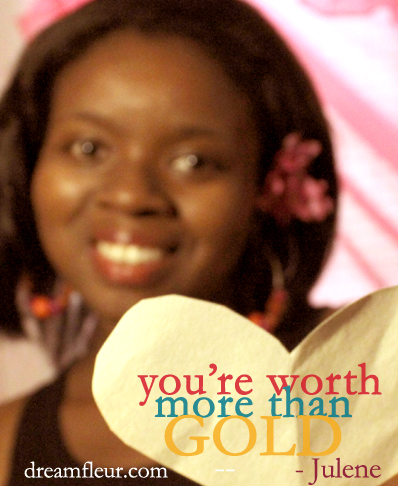 Dreamer ENT's editor Julene Fleurmond shares a gem of inspiration to brighten your day:
You are a masterpiece, made with care and purpose to bring light to the world. Your worth is not in what you do or what you look like but in who you are created to be with Love.
Watch the video below for more inspiration:
You might also like