We all loved his playful and eccentric characters and rhymes in books like "The Cat in the Hat" and "Oh, The Places You'll Go!" when we were kids (and maybe saw some of the movies based on his books). Today, March 2, would mark the 108th birthday of beloved author and illustrator Theodor Seuss Geisel, better known as Dr. Seuss.
Below are some inspiring and fun Dr. Seuss quotes. Visit http://www.seussville.com to learn more about his story and for fun memories from some of your favorite Dr. Seuss books. It's also "Read Across America" day, so be sure to curl up with a good book.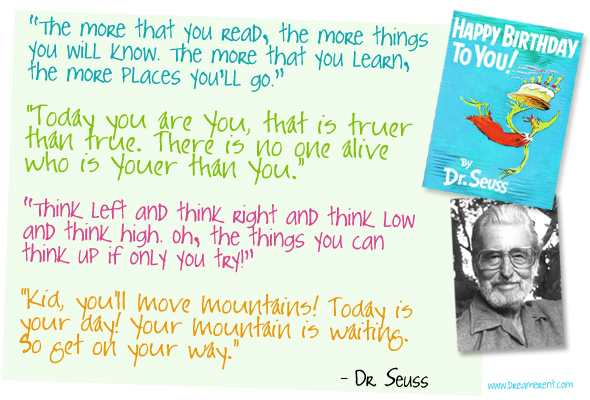 "So be sure when you step, Step with care and great tact. And remember that life's A Great Balancing Act. And will you succeed? Yes! You will, indeed! (98 and ¾ percent guaranteed) Kid, you'll move mountains."
― Dr. Seuss, Oh, the Places You'll Go!
You might also like