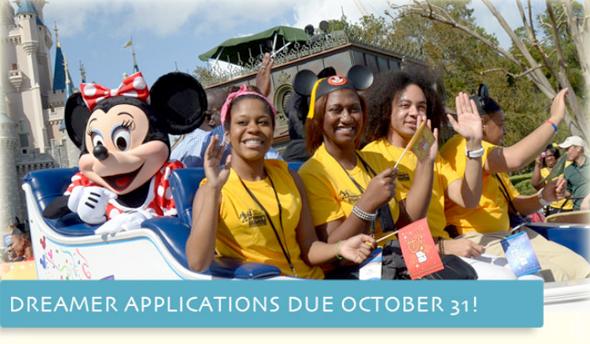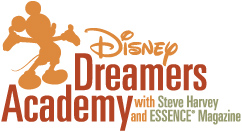 What do all Dreamers have in common? They're creative, eager to learn, and dedicated to pursuing their dreams with passion. Does this sound like someone you know? Steve Harvey and Essence Magazine are looking for Dreamers for next year's Disney's Dreamers Academy where you can get the tools to help make their dreams come true.
This is an amazing opportunity where you can learn from a variety of creative professionals and mentors who will motivate you to take the steps that will lead you to success in the career that you aspire to pursue.
Last year's Dreamers also got to interact with various celebrity guests throughout the four-day experience including Yolanda Adams, Cupid, Terrence J, Wendy Raquel Robinson, Jordin Sparks, Lance Gross and of course Steve Harvey.
The Details: Potential Dreamers must be between the ages of 13–19, live in the United States, and be enrolled in high school grades 9–12 when entering. For a complete list of rules and the application click here.
Watch the videos below for fun clips from the Disney's Dreamers Academy 2012
You might also like



If you're a teen who loves music and want to learn about music careers (from an audio engineer, concert promoter, electronic music producer, manager, musician, music journalist, singer, and songwriter), be sure to apply for GRAMMY Camp 2012. GRAMMY Camp will be held for the 8th year in Los Angeles, for the 2nd consecutive year in New York, and for the first time ever in Nashville, TN in Summer 2012.
About GRAMMY Camp
You get to spend more than a week living, breathing, eating, drinking music – with students from all over the country and music industry pros who know how it all works. You'll meet guest artists, write and record new music, visit cool music sites, and finish strong with a final concert in a professional venue…

Plus – financial assistance is available for students who need it.
The deadline is March 31! For more information and to apply, visit www.grammyintheschools.com.
You might also like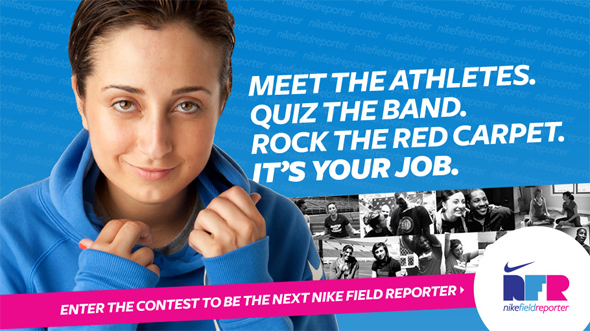 Here's a great opportunity for young women who are into journalism and media:
NikeWomen.com is searching for the One. A girl with crazy charisma and sports savvy to become the next Nike Field Reporter. She'll hop across the continent to interview sports stars, music stars, rising stars and super stars.

She'll chill with them. She'll chat with them. She'll challenge them. And report it all back in the form of videos and blog posts on
nikewomen.com.

Learn more about the contest and enter at:
http://inside.nike.com/blogs/nikewomen-en_US/2010/03/31/about-the-gig

Deadline: Contest ends April 30, 2010

Who's eligible: A one-of-a-kind 18 to 24 year old with crazy charisma and sports savvy.
Check out the promo video below to see clips from past field reporters:
You might also like