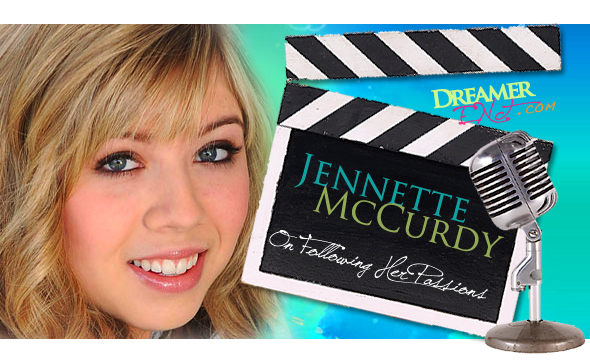 Jennette McCurdy – She acts, she sings, and wows us with a bright personality and awesome talent…
You know her as the outspoken "Sam Puckett" on Nickelodeon's show iCarly and have seen her appear on several other shows like True Jackson VP. Jennette is definitely multi-talented and definitely keeps us entertained on iCarly with her funny antics and great acting, and we also love her musical talent. She describes her sound as "power country" and says, "I think country music is so real and so great, and I have a lot of country influences, but a lot of pop and rock influences as well. I wanted to make sure there was a little bit of all of the influences in my music…"
A few months ago Dreamer ENT's media partner "The Valder Beebe Show" did an interview with Jennette McCurdy, who talked about her music and acting careers, and gave some inspiring advice to others on following their passions.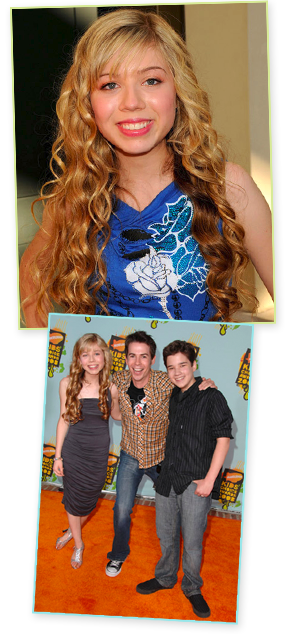 Read and listen to a portion of the interview below:
Jennette McCurdy On Following Her Passions


Well let me ask you, you've become a star on iCarly… and you've starred on a number of other television shows including Malcolm in the Middle, Zoey 101, Will & Grace, Strong Medicine, Law & Order: Special Victims Unit – you are quite busy!

Jennette McCurdy: (Laughs) Yeah, I've been really busy. I don't know, I knew I wanted to act since I was six years old. I knew that's absolutely what I had to do. And, I don't know, I wouldn't settle for anything other than acting. I love it so much.

How is it that you pursued your passion, or know to pursue your passion at a young age? You know there's adults who don't know what you obviously know or haven't done what you've done. How do you know to pursue that passion? Or better yet, what gives you the ability to continue to pursue your passion, when you get "nos" and rejections, but you still go on.

JM: I think it's really important that you know what your passion is, you know that that's your passion – you can't want to do it for any other reason other than an absolute love. It's almost unexplained, you can't really convey to other people why you love something so much when you love it that much, because they wouldn't necessarily understand unless they shared the same passion. So whatever your passion is, you have to make sure that its going to be strong and last forever…

Because so many times you go on auditions and callbacks, and you keep going and pushing through, and you might get a job and then there might be a couple of months when you don't get a job. Then you might get two jobs back to back, and there might be a couple of months when you don't get a job. But you have to have such a strong love for it that you just keep pushing through no matter what…

No matter what roller coaster ride you're on you have to keep going forward because if you love it, you've just got to know that it will work out, and you'll get what you're working for – what your goal is.

Listen to Jennette answer the questions below, and at the end of the clip hear her first single "So Close":





Check out this fun video Jennette recently posted on her Youtube channel. In it she's performing a cover of the song "In Color" alongside singer-songwriter Darius Rucker (former Hootie and the Blowfish lead singer who is now on the top of the country music charts).


You might also like