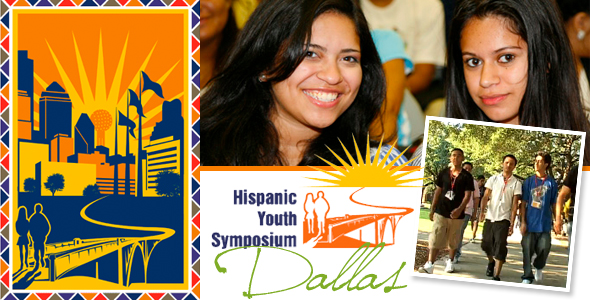 This past summer, members of the Dreamer ENT team had the opportunity to attend and film the Hispanic Youth Symposium at Southern Methodist University in Dallas. Hosted by the Hispanic College Fund, the symposium invited more than 200 local Hispanic high school students and 100 community volunteers to come together for a fun event that prepared the students for college.
The students took part in a three-night, four-day program that allowed them to develop a network of peers and mentors, learn about resources and tools for college, and develop a long-term career vision. Students took part in art, speech, talent and essay contests where they won scholarships and prizes. They also had loads of fun playing games, dancing, exploring the college campus and making new friends.
Want to learn more about scholarships and programs sponsored by the Hispanic College Fund? Visit: www.hispanicfund.org. Who knows, you might be able to win enough to fund your future.
Watch as these students have fun interacting (and laughing,
dancing, & performing) at the Hispanic Youth Symposium in Dallas:

Video edited by Christy V.


Watch students talk about their dreams and goals
in this promo video for the HYS:

Video edited by Michele Houston
You might also like