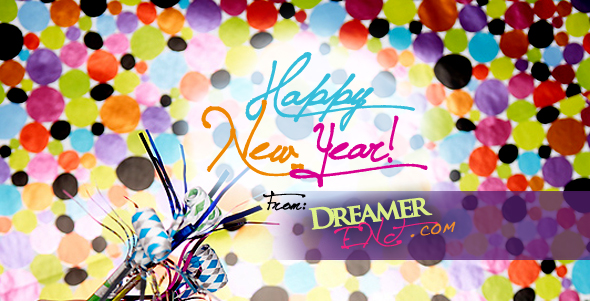 Happy New Year! We hope this year is a wonderful one for you at school, home, and in following your dreams!
Thank you for your support in the past and in the upcoming year! Stay tuned to Dreamer ENT for new features this year and for more inspiration for your aspirations. Our mission is to show that young people can do amazing things, and to inspire you to utilize your talents right where you are and to share them with others.
"Every great dream begins with a dreamer. Always remember, you have within you the strength, the patience, and the passion to reach for the stars, to change the world."
— Harriet Tubman
To keep updated with Dreamer ENT be sure to join our Facebook Page by clicking here. We will be launching exclusive contests and features for our Facebook Page members, so stay tuned. If you are already a member show your support by suggesting the page to a friend. You can do this by clicking "Suggest to Friends" under the FB profile picture and selecting friends you think would be inspired by Dreamer ENT.
Thank you again!
You might also like