Quvenzhané Wallis shines in the new Annie movie alongside Jamie Foxx and Cameron Diaz. The contemporary remake of this familiar story is set in modern day but still captures the heart with the themes of finding. Love and a family to belong to. Are you excited for the new Annie?
The cast of Annie talks about the importance of adoption in the video below:


"Every child deserves to grow, learn and dream in a safe and supportive home." -@iamjamiefoxx http://t.co/gKPwYujFdX https://t.co/qk10Jbwatw

— Annie Movie (@AnnieMovie) December 16, 2014
You might also like
In the movie "Gimme Shelter" which is based on a true story, Vanessa Hudgens plays a homeless teen girl who is on a journey of survival. Watch as Vanessa Hudgens talks about how she spent time in shelters to prepare for the role and how the experience got her out of her comfort zone.
You might also like
Bellaboo, an awesome natural skin care system created for teen girls by teen girls, launched it's Sing for Self-Esteem competition to find the next inspiring singing sensation a few weeks ago and recently named a winner – the talented Tyné Angela Freeman. Check out her creative rendition of the Bellaboo Girl song below:

On September 15, 2012 at the Bella Terra in California, Bellaboo will also hold the Sing for Self-Esteem Festival, hosted by Monique Coleman and featuring artists like Savannah Outen and Melody Thornton, and other celebrities and speakers. Admission to the event is free; you can find out more and RSVP on Facebook by clicking here.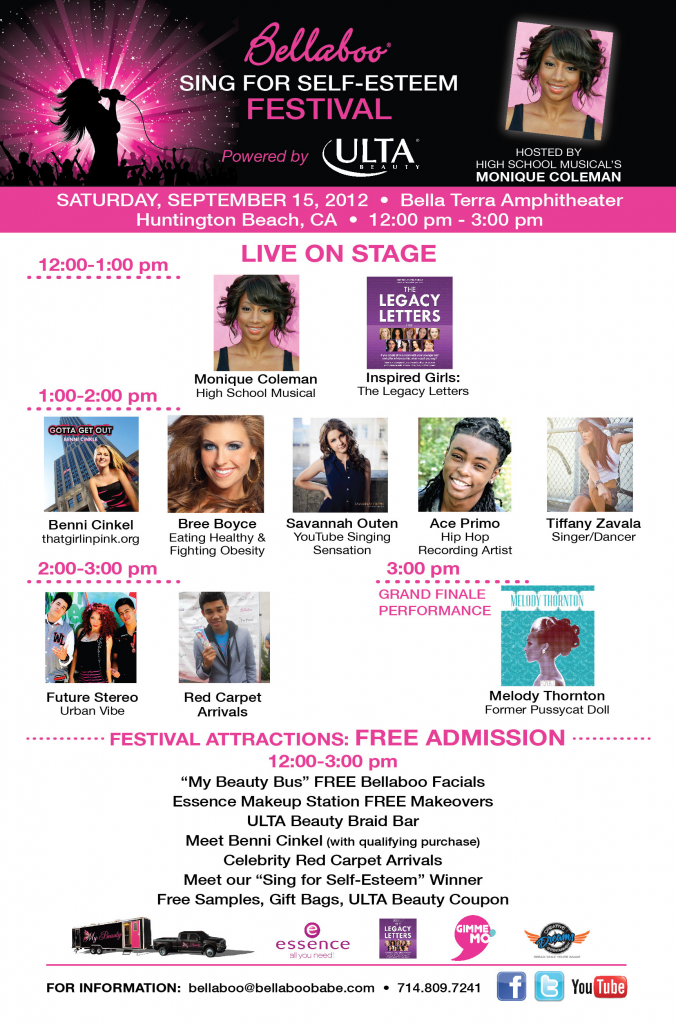 You might also like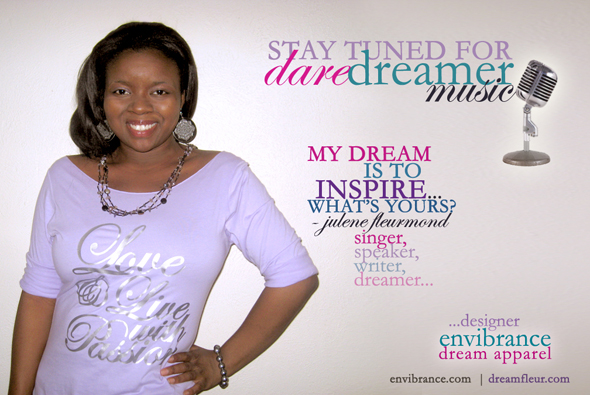 DreamerENT.com will be launching a new platform – DareDreamer Music. This dream is from the heart of DreamerENT's designer Julene Fleurmond who has always envisioned using music to motivate, encourage and uplift others to live life vibrantly and in purpose. Julene herself will be one of the first artists to release music through this project – singing has been a passion of hers since she was a little girl and she had buried it because of fear and shyness. She hopes to share her story with others to encourage them to overcome obstacles in life and to bring the deep dreams in their hearts to the light so that they can impact others. Stay tuned to learn more!
Below Julene asks, What's YOUR Dream? In a special poem she dares you to revive the deepest dreams in your heart and start taking steps today to make them a reality…
You might also like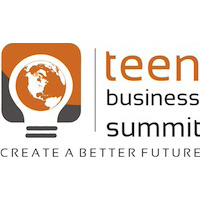 Are you an aspiring young entrepreneur or already have a business that you're running and would like to grow? Be sure to check out a free online event the Teen Business Summit, August 22-24, 2011.
This event is an awesome opportunity to get advice from successful entrepreneurs who started young like Guy Kawasaki, Juliette Brindak, and Matt Mickiewicz. Check out the promo video for the event above and visit www.teenbusinesssummit.com to learn more and to register.
More About the Event
Teen Business Forum is proud to host Teen Business Summit, which will be held on August 22nd – 24th on 3-hour blocks each day and will bring together entrepreneurs from several countries such as US, United Kingdom, Ireland, Nigeria, Australia, etc…and of various age groups to discuss how Teen Entrepreneurs can "Create A Better Future".
The three day event will be conducted entirely online via Skype and streamed in 3-hour time blocks each day. Anyone in the world can tune into the Teen Business Summit website on those dates and be able to see the speakers present via online video.
You might also like