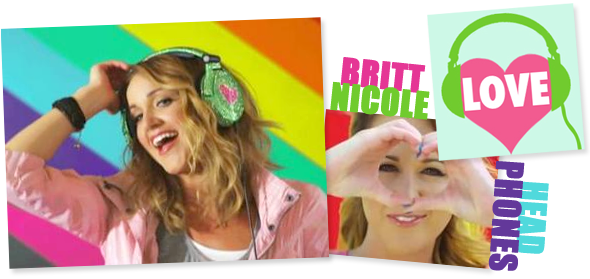 "So keep your head up high and dust off your shoulders. It's alright, no it's not over…" – Britt Nicole from the song "Headphones"
We all have those days… Britt Nicole's video for her song "Headphones" is fun, colorful and gives inspiration for some of the ups and downs young people go through in life, like trying to fit in and facing rejection. Check it out below:
You might also like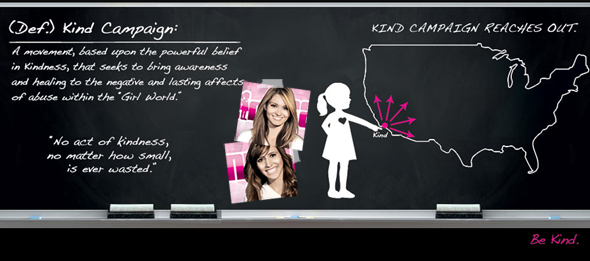 "You are the only you that will ever walk the face of this earth…BE KIND." – Lauren Parsekian, co-founder of Kind Campaign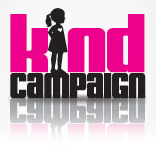 Mean girls, bullies, gossip – why do we see so much "mean" in schools today? Kind Campaign is a movement and documentary that's not afraid to ask this question. The campaign is based upon the powerful belief in KINDness, that brings awareness and healing to the negative and lasting effects of girl-against-girl "crime" and bullying.
The movement was founded by Lauren Parsekian and Molly Stroud after they graduated from college and were tired of the conflicts they witnessed throughout their lives between girls. They are now speaking at schools across the country and spreading the love. Watch the trailer for the Finding Kind documentary below to see clips from the film. You can help spread the message of the campaign by filling out an apology or pledge on the website, www.kindcampaign.com.
A Message to Girls From the Kind Campaign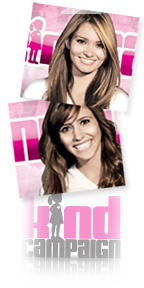 YOU ARE NOT ALONE.
Every single girl has encountered an experience at some point within their lives in which they become aggressors or victims of girl-against-girl "crime". Physical fighting, name-calling, threats, power struggles, competition, manipulation, secrets, rumors, and ostracizing other girls, all fall under the category of girl-against-girl "crime". These "crimes" strip us of our identity.
Let's be real for a second. We all want to be liked. It's already hard enough to accept ourselves for who we are, let alone accept the perceptions and judgments that other girls have of us. Over the years, the vicious ways in which females treat each other have become societal norms. With various media outlets that mock and even glamorize the issue, it seems that society has simply concluded, "That's the way girls are." We disagree, because we believe that there is goodness within all females, even if that goodness has been shoved aside by the pressures society has placed upon us. What we fail to realize and choose to ignore is the fact that these experiences very often lead to depression, anxiety, loss of self worth, eating disorders, drug abuse, alcoholism, attempted suicide and actual suicide in millions of girls lives.
But why? Doesn't it seem odd? Don't you think that as females, we should respect and support each other? Well, we think so… "We" are two Pepperdine alumni, Lauren Parsekian and Molly Stroud, who have recognized this problem and have decided to do something about it. Whether it's your friends, family, acquaintances at school, people in the workplace, or even strangers, Kind Campaign is asking us all to reconsider the way we treat other females.
Look, we know it's hard to be a girl sometimes. We aren't asking for everyone to become best friends…that's simply unrealistic. However, we are suggesting something very simple: to STOP the competition, STOP the cattiness, STOP the hate, and to BE KIND.
More About the Kind Campaign

Through the Kind Campaign documentary, we hope to display the often-vicious way females treat each other, and to bring to light the serious affects these experiences can have on girl's self-esteem and personal growth. Unfortunately, the affects of this issue extend further than a damaged self-esteem. Through research, personal experience, and interviews, we have seen these experiences result in depression, eating disorders, drug use, alcoholism, attempted suicide and actual suicide.
You might also like
Keke Palmer recently talked to Seventeen Magazine about what makes her feel self-conscious, but says she's learned how to love her imperfections and encourages other girls to love themselves too: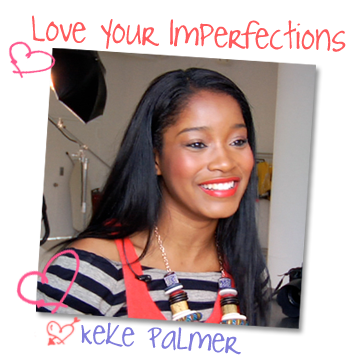 "Love yourself… Nobody's perfect, I mean come'on, nobody is perfect. Not you, not your mom, even the people on TV – nobody is perfect and there's always something that nobody likes, but you know you just accept that.

Your imperfections make you beautiful. It's those things you find you don't like that someone else finds very special and very unique about you. You just accept it and own it, even if it's not one of your favorite parts, you just own it because that's who you are."
– Keke Palmer
You might also like