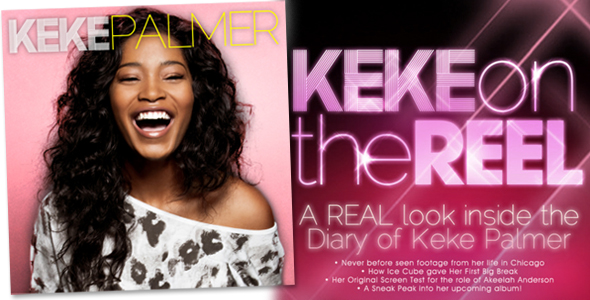 Keke Palmer is already on the move this year, working on a new album, shooting a movie musical, producing and starring in a second feature film, and performing voiceover characters in both a major animated motion picture and a new animated television series.
Recently she even launched her own web series "On the Reel" to connect with fans and to give a behind the scenes look of her life and work. In the episode below Keke talks about how amidst her acting roles and creating music, she gives back to the community and especially takes the time to inspire young people.
This quote stood out from the video: "Those to whom much is given, much is to be expected." That is great inspiration to youth and adults alike on because we are blessed, we can impact the world wherever we are. It's amazing to see that she's passionate about making a difference: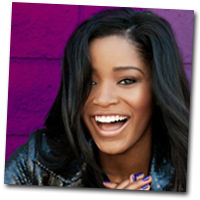 (You can watch more episodes of "On the Reel" on www.kekepalmer.com).

Keke In Action
Congrats to Keke who has been nominated for a NAACP Image Award! The
True Jackson V.P.
star has been nominated for Outstanding Performance in a Youth/Children's Program (Series or Special), and her Nickelodeon show has been nominated as well for Outstanding Children's Program.
This is Palmer's fourth nomination, last year she won in this category. In 2005, she received her very first Image Award for Outstanding Actress in a Motion Picture for her breakout performance in Akeelah And the Bee.
This busy young lady will also voice the role of 'Peaches,' a young woolly mammoth in the movie Ice Age: Continental Drift, the fourth film in the blockbuster Ice Age animated series, set for summer 2012. Another project is Ragz, a music-oriented Nickelodeon teen movie, that Keke is both starring in and producing, which is targeted for a 2012 premiere.
Keke is currently in Atlanta filming A Joyful Noise starring Queen Latifah and Dolly Parton. Keke plays the daughter of Latifah in the story centered on a small-town gospel choir. She will also be featured on the soundtrack for the movie from the Blindside producers scheduled for release via Warner Bros. in early 2012.
Check out the video below of Keke practicing for her role in A Joyful Noise
You might also like