From March 8–11, the 2012 Disney's Dreamers Academy will be packed with wonderful experiences crafted to motivate, inspire and prepare each young Dreamer to reach even further to make their dreams come true. Beginning with the celebratory welcome from Steve Harvey, Essence Magazine, Disney Executives and Disney Cast Members—and moving through a weekend filled with motivational speakers and immersive career workshops ranging from acting to zoology—the Dreamers are in for an experience that is geared to open their minds to the many possibilities their dreams can lead them to.
Below In this video, Celebrity Chef and DDA Speaker Chef Jeff responds to questions asked by the DDA Facebook community…


You might also like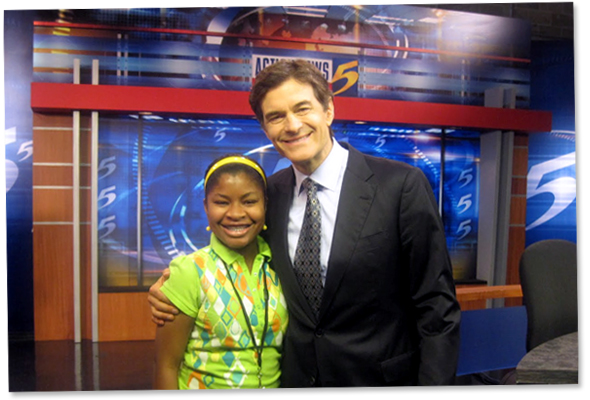 Above: Deidra Shores with Dr. Oz after a news segment.

When the Today Show's Kid Reporter Deidra Shores made her debut last year she captivated America with her infectious smile and energetic personality. If you missed it, check out our previous post about her first assignment after she won the Today Show competition. Since then she's been busy interviewing athletes like Shaquille O'Neal and hosting various engagements celebrating African American History.
Below check out a recent report Deidra did on a topic she's passionate about, her 1st Segment for Channel One News on Childhood Obesity. The segment aired this week nationwide in Middle Schools across the USA – go Deidra! The young people in the clip make great suggestions on healthier eating for anyone.
You might also like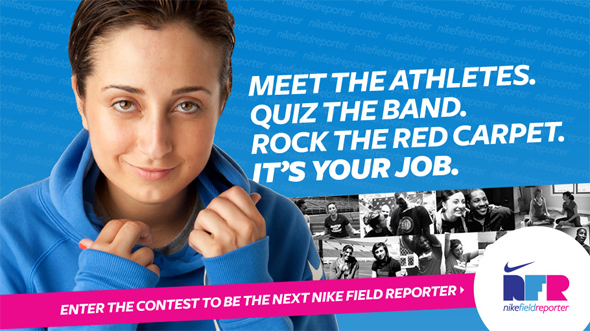 Here's a great opportunity for young women who are into journalism and media:
NikeWomen.com is searching for the One. A girl with crazy charisma and sports savvy to become the next Nike Field Reporter. She'll hop across the continent to interview sports stars, music stars, rising stars and super stars.

She'll chill with them. She'll chat with them. She'll challenge them. And report it all back in the form of videos and blog posts on
nikewomen.com.

Learn more about the contest and enter at:
http://inside.nike.com/blogs/nikewomen-en_US/2010/03/31/about-the-gig

Deadline: Contest ends April 30, 2010

Who's eligible: A one-of-a-kind 18 to 24 year old with crazy charisma and sports savvy.
Check out the promo video below to see clips from past field reporters:
You might also like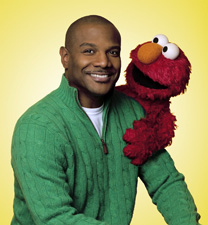 Dreamer Profile: Kevin Clash:
Puppeter, Author and Producer
This Creative Career post is brought to you today by the color red, and the letter P – for Passion.
Kevin Clash is a puppeteer you may not know, but you definitely know some of his work. He's the creative mind behind the lovable character Elmo on Sesame Street, and many other playful personalities we've grown up with and love.
Clash's pursuit of his puppeteering career didn't come easy. In an article online he talked about how he was teased as a child for his passion to make puppets, while other kids in his Baltimore neighborhood dreamed of playing basketball or going into the music business. He had loved puppets since age 10 after watching Sesame Street and had been enchanted with them ever since. In his book he said kids threw taunts at him like, "Look at him, he's playing with dolls. He sews. He sleeps with his puppets."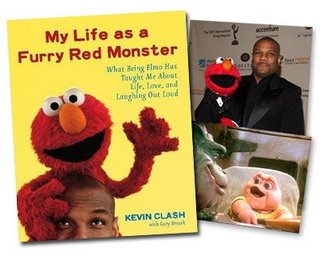 Even so he kept doing what he loved with the support of his parents who continually encouraged him. After doing puppet shows in his neighborhood starting at age 12, he got the chance to go on television and eventually made his way to Sesame Street in 1985. He came up with Elmo's distinctive voice and laugh, making Elmo one of Sesame Street's most popular characters. (He also did the voice of "Baby Sinclair" from the "Dinosaurs."
His work also won Clash an Emmy Award, and he appeared on Oprah in an episode about obscure celebrities. Now he serves as Sesame Street Muppet Captain and co-executive producer, and he's in homes worldwide teaching children life lessons through his lovable characters. Talk about passion!
Clash says he hopes his book will "inspire everyone to hit their goals." In this interview he talks about how he never imagined he would be doing something he loved as a career, and how it doesn't even feel like work. He's truly living his dream.
Here are some of the videos and articles about Kevin Clash and his work: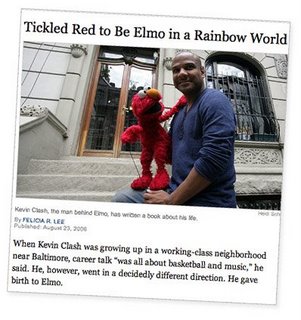 In this interview in the New York Times Clash talks about how people react to him when they realize he's an 6-foot-tall man, about his life, and about the art of puppetry and making stories relevant to kids lives today.
This interview with Kevin Clash and Elmo was tickling & hilarious:
Kevin Clash on "Reading Rainbow:
Kevin as the voice of the Dinosaur's Baby Sinclair, "I'm the Baby, Gotta Love Me"
You might also like