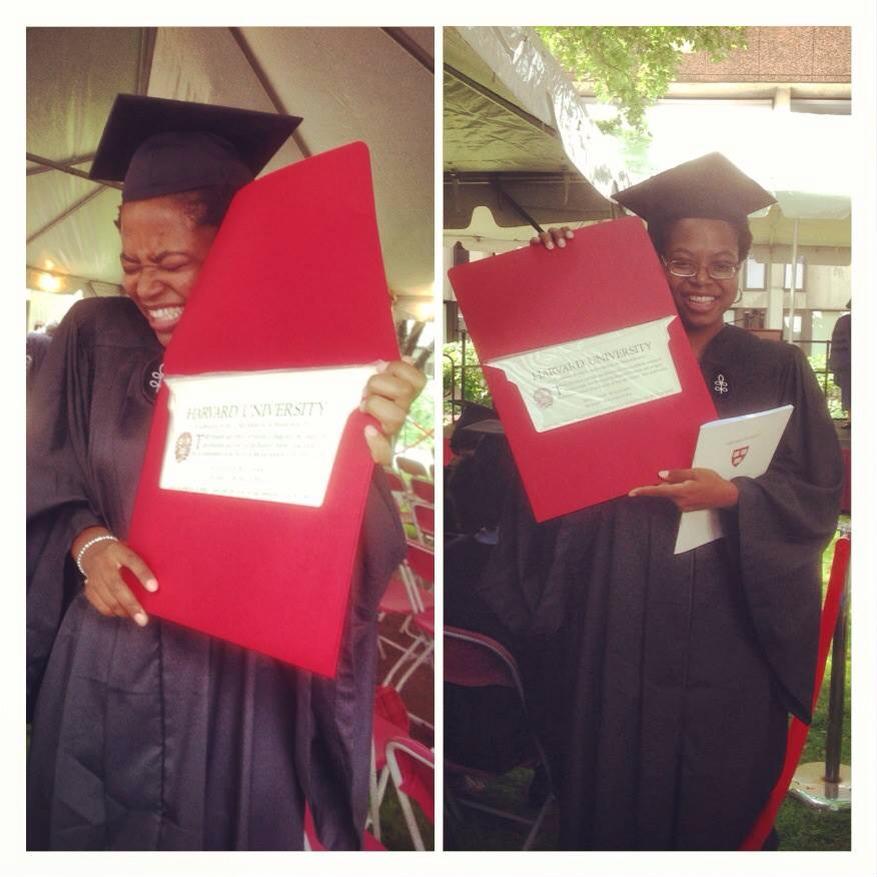 Photos from Khadijah Williams's Facebook page
We've been following Khadijah Williams, who as a teen overcame homelessness and difficult circumstances to live her dream of attending Harvard University, ever since her story was on the news and later when she appeared on the Oprah Winfrey Show. Khadijah graduated from Harvard this year and we congratulate her on an amazing accomplishment and for her perseverance. Oprah Winfrey spoke at the Harvard 2013 graduation ceremony and spoke about Khadijah (you can hear what she says below at the 27:15 mark). Congratulations Khadijah, thanks for being an inspiration!
You might also like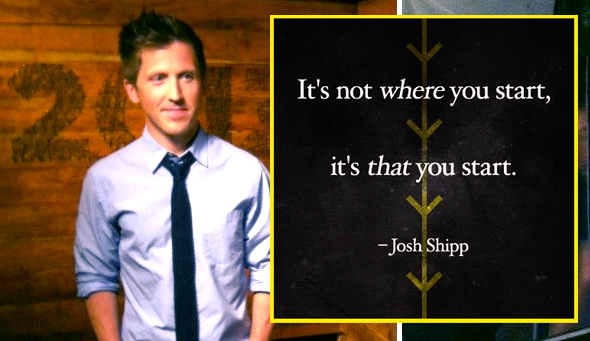 Congrats to the all of this year's Graduates! Here are some words of motivation for grads or anyone, from author (of The Teen's Guide to World Domination which we previously posted about), speaker and TV host Josh Shipp that will make you hope, laugh (and maybe even shed a single tear if you're a lil sappy like me, I just graduated from grad school and am glad to see that diploma;)…

"Courage is simply being afraid but moving forward anyways." – Josh Shipp
Josh also shared some words of wisdom in this letter on HLNTV, Dear Grads: Don't make the same mistake I did…



You might also like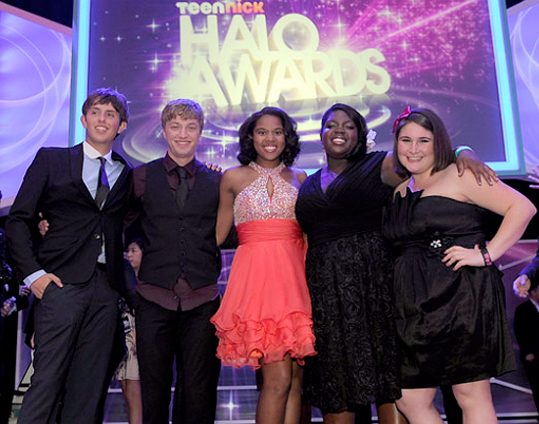 (Left to Right) 2011 HALO Award honorees Kyle Weiss, James O'Dwyer, Adele Taylor, Shanoah Washington, and Emily-Anne Rigal gather on-stage during Nickelodeon's 2011 TeenNick HALO Awards on October 26, 2011 in Hollywood, California.
These five teens honored at the TeenNick Halo Awards show that it doesn't matter how young you are to make a positive difference in your world through service. Each of them were awarded with donations toward their causes presented by celebrities who have also been involved in charity work.
Read about each of the honorees, (including one of DreamerENT's past interviewees, Adele Taylor of Adele's Literacy Library) and how they took the initiative to address a problem or area they felt passionate about:
The Honorees
Adele Taylor, 16, Williamstown, NJ – An avid and enthusiastic reader, Adele Taylor, of Williamstown, N.J., grew up understanding the value of literacy. After learning that one in five adults can't read, she decided to take action. In December 2008, at age 13, this exuberant young lady created the organization Adele's Literacy Library, with the goal of promoting literacy among people of all ages. Adele is honored by Jason Derulo who supports the Make-A-Wish Foundation among other charitable efforts. Find out how you can help Adele as she also works to enrich the lives of youth in Africa with the love of education and reading…
James O'Dwyer, 19, Tuscaloosa, Ala. – James was a freshman at University of Alabama when the devastating EF4 tornado hit Tuscaloosa, leaving a six mile track of destruction across the region. He started Magnolia Disaster Relief, an aid program that targets small rural towns hit the hardest by tornadoes by delivering food, water, clothing, toys, furniture and fridges so affected people can start rebuilding their lives. James's HALO match is Taylor Swift who, among her many philanthropic endeavors, raises money and awareness to benefit those affected by tornadoes and floods.
Emily-Anne Rigal, 17, Williamsburg, Va. – As a young overweight girl, Emily-Anne was bullied so harshly she was forced to switch schools. Recognizing how upsetting her experience with bullying had been, she decided to create WeStopHate.org, a teen-run YouTube channel and website, which helps combat bullying by motivating teens to share their own stories of triumph and give tips to others on how they too can prevail.
Shanoah Washington, 18, St. Petersburg, Fla. – Born in California, Shanoah's home life was plagued with gang violence until her grandmother moved her to Florida and enrolled her at the local Boys & Girls Club, providing her with guidance to reach her full potential. She created Sista2Sista, a mentoring program which aims to motivate young girls through the development of self-esteem, honesty, self-discipline and positive thinking. Shanoah's HALO match is Jessica Biel who works with Girl Up, a United Nations Foundation campaign that rallies girls in the U.S. to help give girls in developing countries a better future.
Kyle Weiss, 18, Danville, Calif. - A huge soccer fan, Kyle's activism was sparked after speaking to Angolan fans at the 2006 World Cup and learning about the dire state of the country and lack of sports resources available to the youth of Africa. Kyle and his brother started FUNDaFIELD, an organization that fundraises to build soccer fields in developing countries in Africa. Kyle's HALO match is David Beckham, a UNICEF Goodwill Ambassador, who campaigns and fundraises to establish education and recreational programs involving soccer for children around the world.
The TeenNick Halo Awards, hosted by Nick Cannon, will air on Nick at Nite on Sunday, November, 6, 2011.
You might also like
Check out the video below from the Today Show featuring Tony Hansberry, a 15-year-old scientist and aspiring neurosurgeon who discovered a new surgical technique that had his mentors amazed.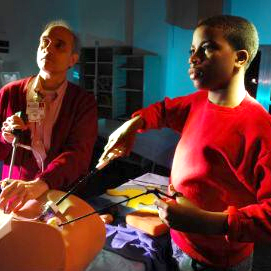 Tony shows us that you don't have to wait until you're older to explore that career path you've been dreaming of – imagine contributing to the medical community at 15. Great work Tony, you're an inspiration! Click here to read a full article about Tony and his discovery.
"If you have a passion for it – it's probably for you."

"It doesn't matter what other people have to say – just stick to it."

— Tony Hansberry II
You might also like