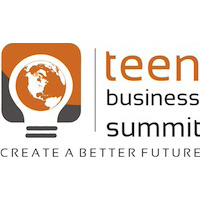 Are you an aspiring young entrepreneur or already have a business that you're running and would like to grow? Be sure to check out a free online event the Teen Business Summit, August 22-24, 2011.
This event is an awesome opportunity to get advice from successful entrepreneurs who started young like Guy Kawasaki, Juliette Brindak, and Matt Mickiewicz. Check out the promo video for the event above and visit www.teenbusinesssummit.com to learn more and to register.
More About the Event
Teen Business Forum is proud to host Teen Business Summit, which will be held on August 22nd – 24th on 3-hour blocks each day and will bring together entrepreneurs from several countries such as US, United Kingdom, Ireland, Nigeria, Australia, etc…and of various age groups to discuss how Teen Entrepreneurs can "Create A Better Future".
The three day event will be conducted entirely online via Skype and streamed in 3-hour time blocks each day. Anyone in the world can tune into the Teen Business Summit website on those dates and be able to see the speakers present via online video.
You might also like