I'm so inspired by Lila of Fresh, Fit and Fearless who posts her healthy meals on Instagram and on her blog.
She's an 18-year old college student who shows us that eating healthy doesn't have to be boring or bland. Her fruit and nutrition-filled meals are always colorful and look amazing with photography that's top notch. Not only am I inspired to eat better but Lila's passion, dedication, creativity and consistency are great qualities for someone who is following her dreams – no wonder her following on Instagram keeps growing!
You can follow Lila on Instagram as @FreshFitandFearless and on www.freshfitandfearless.com. Be sure to check out the recipes featured, they look delish!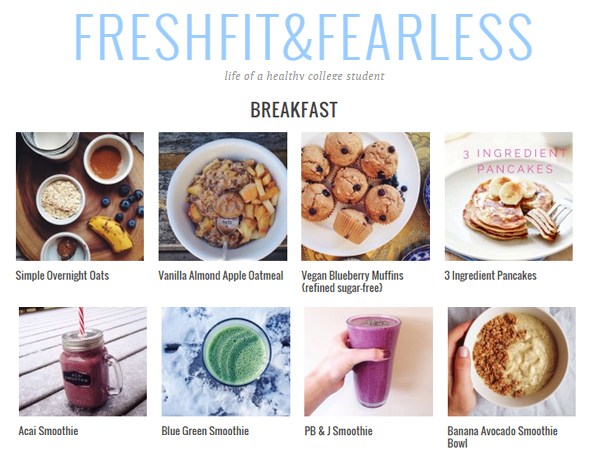 Check out some of her creative, fresh meals below!
You might also like
Quvenzhané Wallis shines in the new Annie movie alongside Jamie Foxx and Cameron Diaz. The contemporary remake of this familiar story is set in modern day but still captures the heart with the themes of finding. Love and a family to belong to. Are you excited for the new Annie?
The cast of Annie talks about the importance of adoption in the video below:


"Every child deserves to grow, learn and dream in a safe and supportive home." -@iamjamiefoxx http://t.co/gKPwYujFdX https://t.co/qk10Jbwatw

— Annie Movie (@AnnieMovie) December 16, 2014
You might also like
DreamerENT's Editor Julene shares a gem of inspiration to inspire you to live and dream higher:
You might also like
There's a dream that beats in the depths of your heart, a song YOU were created to sing – and when you muster the courage to step out and be bold, with Love you can do anything…
I was immensely inspired by the remembrance service for Dr. Maya Angelou, one of my greatest creative and life influences. Above is a snippet of a poem "Empowered by Her" that I originally wrote for my friend Kara's special birthday celebration during Women's History Month this year.
I thought about Dr. Angelou's impact on my writing and poetry as I was making the full video which I will launch, and how her voice will live on in those she empowered. I found my voice and am becoming brave enough to overcome the fear of rejection to live differently because she was bold enough to live and dream on purpose…
Dr. Maya Angelou is one of the most inspirational women to grace this earth and the epitome of a phenomenal woman. I love that she lived boldly and was herself, showing us how to live on purpose. The world will always remember her voice and legacy. Below are some of my favorite words from this remarkable woman:



"You may encounter many defeats, but you must not be defeated. In fact, it may be necessary to encounter the defeats, so you can know who you are, what you can rise from, how you can still come out of it." – Maya Angelou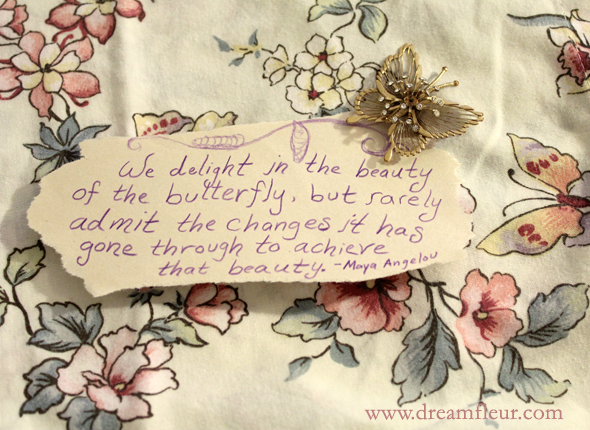 "We delight in the beauty of the butterfly, but rarely admit the changes it has gone through to achieve that beauty." – Maya Angelou
I love this quote and how it reminds me of how what may appear beautiful (or successful and esteemed) may have been molded through a long period of trial, darkness, growth and solitude. What we believe to be an over night success is never really made over night. There's always a journey that shapes us, and a process that graces us to achieve true beauty.
"The caged bird sings with a fearful trill of things unknown but longed for still and his tune is heard on the distant hill for the caged bird sings of freedom." – Maya Angelou
"We all should know that diversity makes for a rich tapestry, and we must understand that all the threads of the tapestry are equal in value no matter what their color…" "It is time for parents to teach young people early on that in diversity there is beauty and there is strength." – Maya Angelou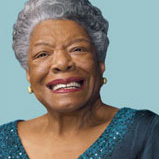 The Dream In Color African American Heritage project is sponsored by Target and Scholastic, Inc. It features various videos of Renaissance woman Dr. Maya Angelou, poet, educator, historian, best-selling author, actress, playwright, civil-rights activist, producer and director. Here are some of her words from the video entitled "How can students find their creative voice?"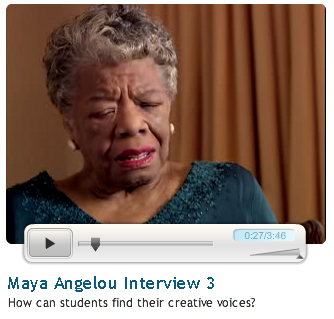 Dr. Maya Angelou: "I would say to young people and to old people or upper middle age, that we have seriously crippled ourselves and our children by telling people, 'don't try all these different things. You'll become a jack of all trades and a master of none'. That's ridiculous. You can become the master of everything. The best you can be.
"You know, we don't understand talent. We don't understand electricity. We probably use about one millionth of one billionth percent of the electricity around us. However, you can plug into two little holes in the wall, or three. You can light up a church, a cathedral, a synagogue, a temple. You can light up a surgery. You can light up a…a bedroom. Or you can electrocute a person strapped in a chair. Electricity makes no demands. It says if you are intelligent you will use me intelligently. If you're not, you will use me destructively. But I'm here.
Read More »
You might also like
Bullying is such an important topic, and it breaks my heart to see recent reports of young people who have been hurt and affected by it – words can have a bigger impact than we know. I was also affected by bullying when I was younger and I feel for those who can relate, and appreciate Megan and Liz for their inspiring efforts! Stay tuned for more information about Dreamer ENT's Show Some Love Anti-Bullying Campaign. – Julene, Editor of DreamerENT.com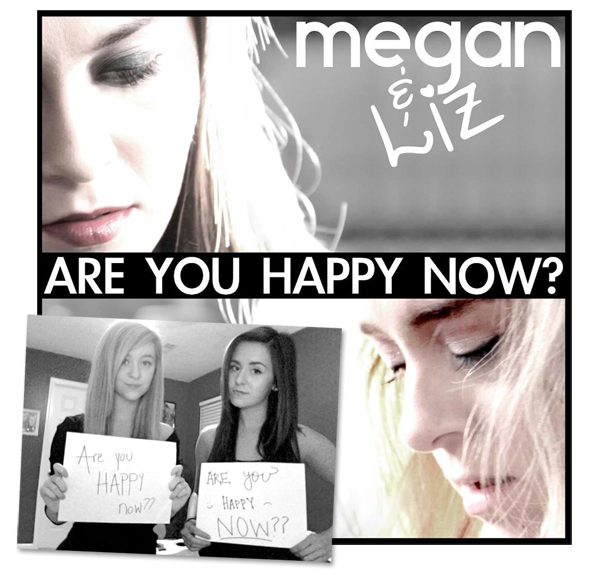 Youtube singing sensations Megan and Liz are twin sisters who took their passion for music and decided to share it with the world. The girls began posting Youtube covers a few years ago and began catching the attention of others; they were even surprised on the Oprah Winfrey Show and able to meet one of their inspirations Taylor Swift.
Recently Megan and Liz wrote a song called "Are You Happy Now?" to address the topic of bullying and how words and negative actions affect people so deeply. They got fans to submit photos for the music video and the compilation is really inspiring, watch the official video above and the fan submission video below.
You can visit StepUptoBullying.org to find out how you can take a stand against bullying too. Have you ever dealt with bullying or have seen it in your own school?


You might also like