Do you have a creative dream you'd love to grow this year? Come hangout with me and the founders of Queen Girls to be inspired to Dream BIG! Anything is possible if you work strategically and put an engine on your vision…
If you're like me and have a deep passion for empowering our kids and youth then you'll love this project created by these inspiring ladies. Queen Girls is a series of children's books that turn stories of real women into fairy tales to encourage them to live out their dreams.
When I first saw this amazing project I was immediately drawn in like YES! This is what our girls need to see, that their dreams are possible and that they shouldn't be afraid to dream BIG – and the same for you and I! Stay tuned for more from our conversation where we talk about how we can empower kids together and what kids teach us about living more fully and vibrantly.
The first book in the Queen Girls series shares the story of the first African American woman pilot Bessie Coleman and the illustrations are so vibrant, enchanting and engaging. You can help bring this project to life by donating to the IndieGogo campaign and pre-ordering your copy to help bring these books to children in need of inspiration and connect with them on social media and their website: www.queengirlspublications.com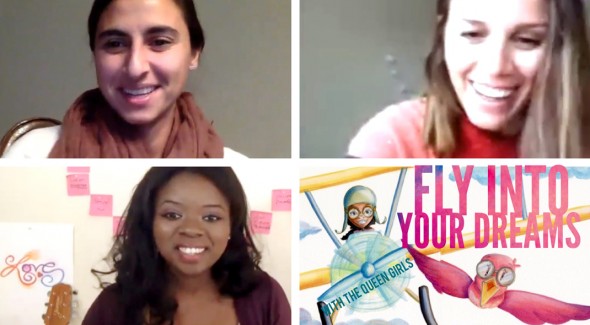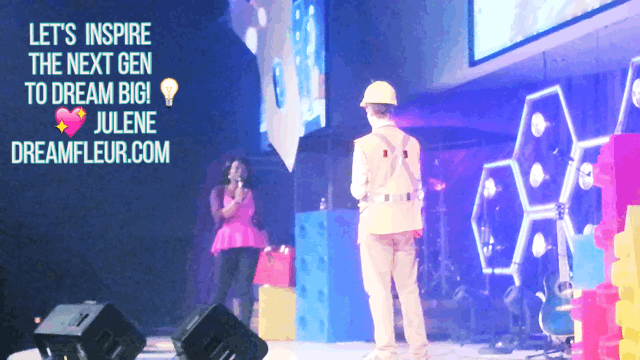 Above: Inspiring youngin's LEGO Movie-style… One of my favorite things to do is create and speak at experiences and workshops merging music, drama and interaction for kids and youth to inspire them to live their dreams boldly in purpose. Together we can inspire the next generation! – Julene
You might also like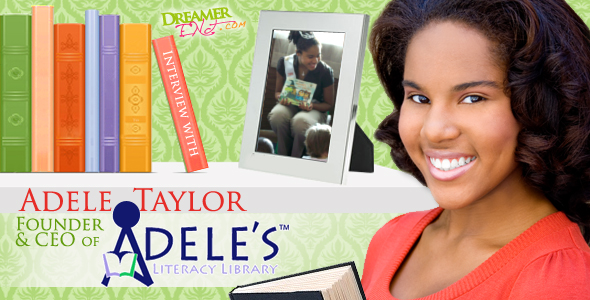 There's nothing like a good book; you can immerse yourself in different worlds, share someone else's experiences and ignite your own imagination to what's possible in the world.
Adele Ann Taylor has such a passion for books and at the age of 13 decided she wanted to share her love for reading with other kids, to show them how much power it holds and how much fun it could be. This is why she founded her non-profit organization Adele's Literacy Library™ (A.L.L.) in December 2008. The goal of A.L.L. is to "instill and empower that reading is not only fundamental, it is the key ingredient to success and through reading ALL things are possible."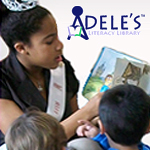 Throughout the past few years since founding A.L.L., Adele has already donated thousands of books and spoken to hundreds of kids about the power of reading. Her main goals are to donate millions of brand new books and bookmarks to schools, libraries and charitable organizations, and to "make a difference" in the lives of others through a book. She also wants to eventually offer scholarships to graduating seniors who want to pursue their educational dreams.
Adele was crowned Miss Heartland's Outstanding Teen 2009, making her an official representative for the sister group to the Miss America Organization, and she was most recently crowned Miss Bonnie Blue Outstanding Teen 2010. She is also a featured Hero on the website Kids Are Heroes that shows that young people can make a difference in the world. Watch Adele in the video below from a Kids Are Heroes event, where she speaks about her organization and how other young people can become change-makers in their communities:


Adele aims to motivate people of all ages to develop a passion for reading and show them that "regardless of where you come from, you can go anywhere in the world by reading a book." This inspiring teen spoke to Dreamer ENT about how she got started and what she's up to now – ALL for the love of reading.

Dreamer ENT: Tell us about you – how old are you and what grade are you in, and a little bit of your background?
Adele Taylor: I am a 14-year-old freshman [will be entering 10th grade in the upcoming year]. I am the oldest of three; I have a younger brother and sister. I enjoy rock climbing, roller skating, ice skating, hanging out with my friends, dancing and of course reading.
DE: When and why did you start Adele's Literacy Library? What sparked the idea and what did you do to get started?
You might also like