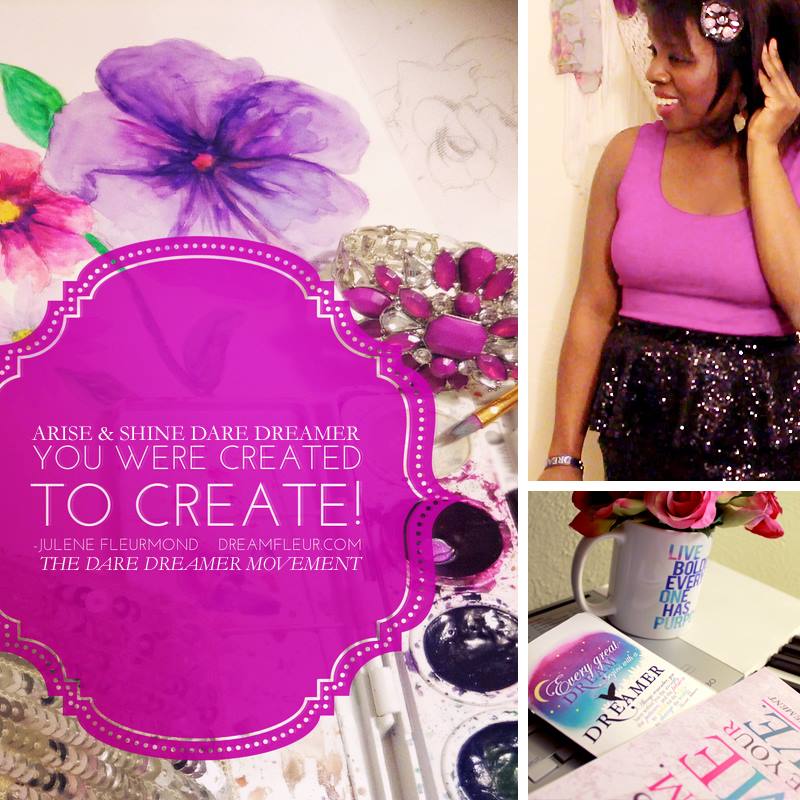 Shhh… listen closely. Do you hear that beautiful rhythm resonating from within, orchestrated by an invisible hand? It's the sound and unseen evidence that you are flowing with potential and purpose, no matter your start or circumstance. As long as you have breath you have a calling, a greater reason for being here – to love, to be loved, to flourish and make the world richer, brighter and more colorful and beautiful…
You were created to create so make time each day to express the story and dreams in your heart! Share hope and joy in full color to inspire the hearts and lives of others. Arise and shine, dear Dreamer – dare to illuminate hope and live out the life you were made for…I believe in you! – Julene Fleurmond, editor http://DreamerENT.com
P.S. Here's a little sneak peek of a dream come true that I will share with you soon – stay tuned!


You might also like
Olaf is my FAVE character from Frozen, and Charis is one of my very favorites on Youtube so I loved seeing her Olaf-inspired fashion shoot – it's too cute! Hmmm…I wonder what kind of everyday style you can create inspired by Anna, Elsa and other Disney characters? I't be a cool way to be imaginative and creative.
Check out more of Charis' Disney and movie inspired looks at her channel: Charisma Star
You might also like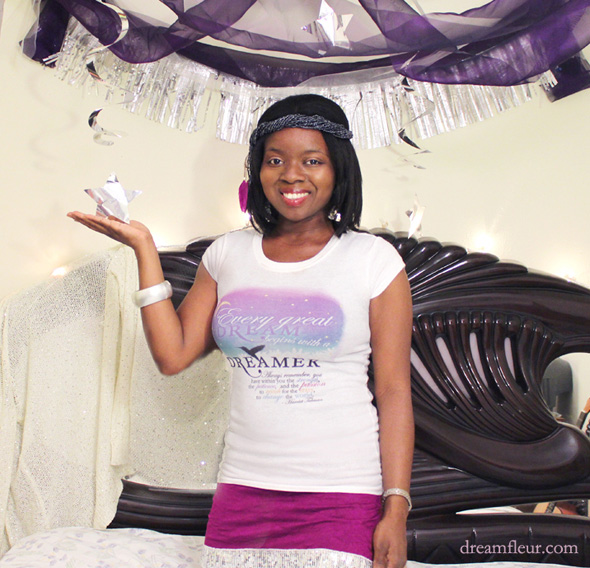 Your dream IS in reach…you've come too far to give up now. That vision is closer than you think – the world is waiting for you to embrace and take hold of it. Don't turn back before you break through… Live boldly, Dare Dreamer – we are waiting to experience the beauty that only you can bring. I believe in you!
– Julene, Designer and Dreamer of Envibrance Dream Apparel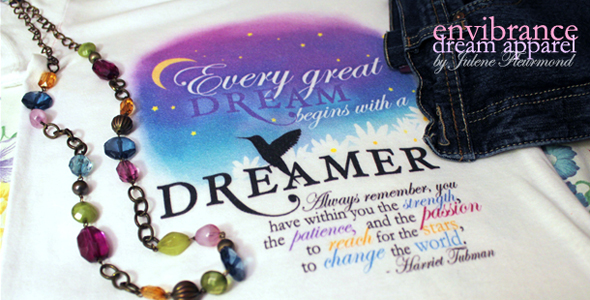 Click here to get the Every Great Dream T-shirt in women's sizes.
You might also like
In this video from the Disney Channel's "Make Your Mark" 17-year-old Allyson talks about how she combined her love of fashion with her love of service with the Threads For Teens boutique that gives clothes to girls in need.
For more about Allyson's boutique at www.threadsforteens.org.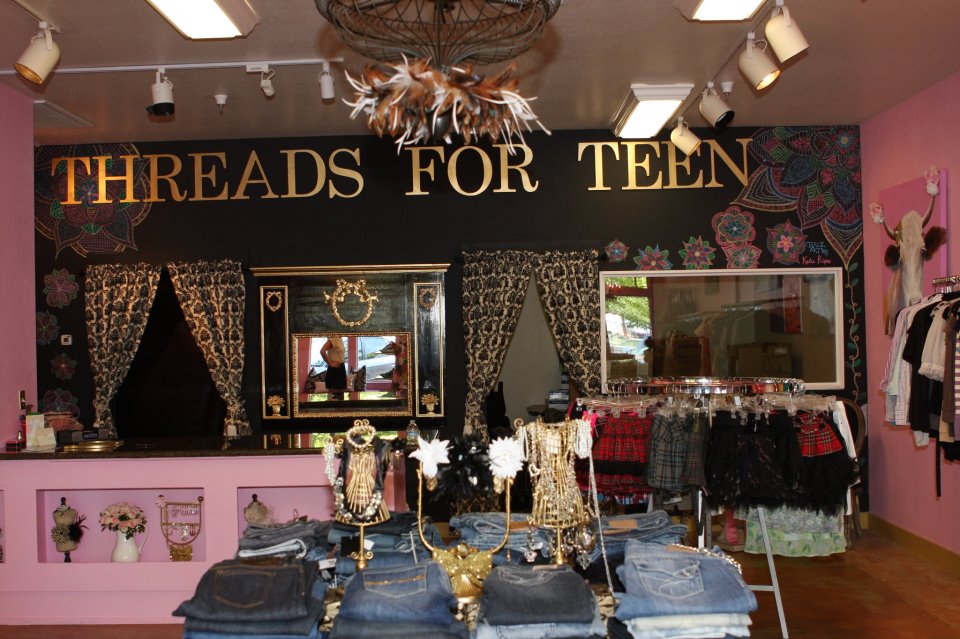 You might also like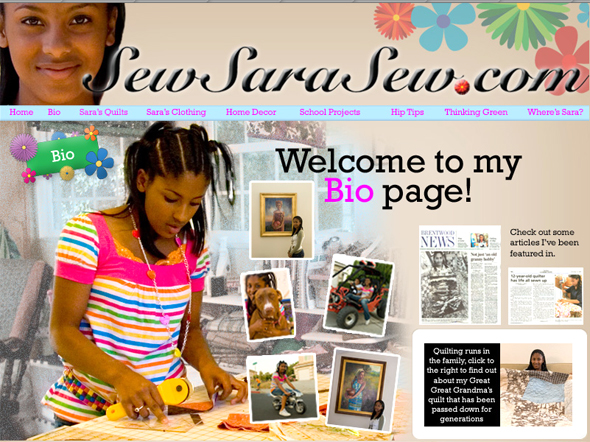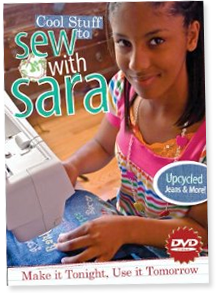 On SewSaraSew.com Sara, a teen seamstress, teaches other teens how to sew their own creations, from dresses to quilts. Her projects and site are so intricate and impressive, with cute details and concepts.
Sara's been able to do various apperances and speaking engagements to inspire other teens and one of her art quilts "By His Blood" was featured at the Rev. Jesse Jackson 68th Birthday Gala. Wow, I'm really inspired by this young entrepreneur! Visit SewSaraSew.com where you can order her instruction DVDs or her book to learn how to make your own sewn fashions – you might even want to start your own business by selling them to friends.
"SewSaraSew.com is the place for kids and teens to get fun ideas, share your work, and learn how to make something without spending your whole allowance! There is no limit to what we can make, and there are no such things as mistakes! A wrong turn on a project could open up a whole new opportunity! I am all about being green, using recycled materials in my projects, and not letting scraps go to waste. If you think GREEN, you can make GREEN! The best part is that you can do this too! Let's get behind our machines and make something FUN!"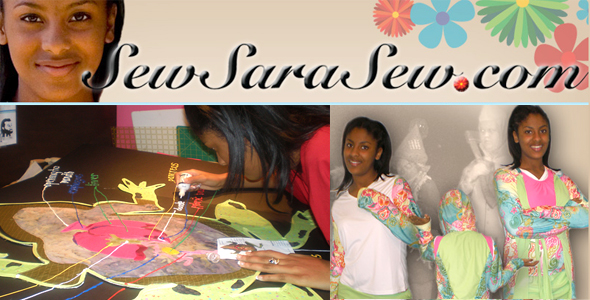 Above: Sara's Fabric Frog Dissection Project and Colorful Hooded Ensemble

Watch the videos below where Sara talks about how she got started sewing and an episode of Biz Kids where she sews a dress for a friend:
Below Sara introduces her book and shows clips of a fashion show where some of her students show off the projects they made:
You might also like