If you're a teen who loves music and want to learn about music careers (from an audio engineer, concert promoter, electronic music producer, manager, musician, music journalist, singer, and songwriter), be sure to apply for GRAMMY Camp 2012. GRAMMY Camp will be held for the 8th year in Los Angeles, for the 2nd consecutive year in New York, and for the first time ever in Nashville, TN in Summer 2012.
About GRAMMY Camp
You get to spend more than a week living, breathing, eating, drinking music – with students from all over the country and music industry pros who know how it all works. You'll meet guest artists, write and record new music, visit cool music sites, and finish strong with a final concert in a professional venue…

Plus – financial assistance is available for students who need it.
The deadline is March 31! For more information and to apply, visit www.grammyintheschools.com.
You might also like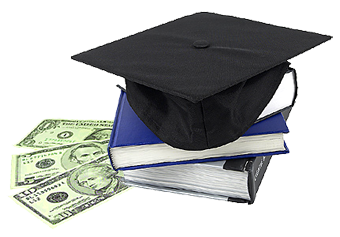 If you're a high school student you can get a jump start on your future dreams now by beginning to apply for scholarships- even if you're just a freshman or sophomore. Along with financial aid like government grants based on financial need (determined by filling out a form called the FAFSA), scholarships will help you to pay those large school fees, like tuition, books, and your dorm room – it's basically FREE money! Apply to as many scholarships as you can, even if it may not seem to you like you will get it. For many of them you can use similar essays and information to apply, but be sure to check the rules to make sure you include everything they ask for. I was able to get enough scholarships to pay for my full college education – its possible for you too!
There is so much money out there going to waste, given by small and larger companies and organizations, just because people don't apply. So take advantage of this, and even apply to the Duct Tape Prom Dress Scholarship (yes, it really exists!).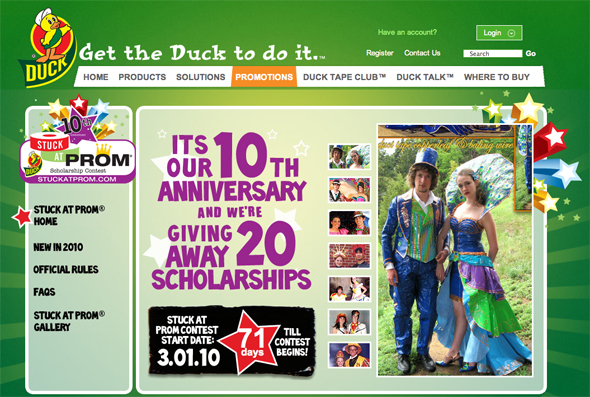 One scholarship you should definitely apply for is the Gates Millennium Scholarship. This scholarship was created by Bill Gates (of Microsoft), and his wife, and it is what allowed me to go to school pretty much for free! The scholarship is based on merit (your grades, community service, etc.) and financial need, and can cover everything that you might need as far as school and living expenses, based on need. Though the deadline for this year is January 11, I wouldn't let this discourage you. I remember hearing about the scholarship late and pulling my application together a few days before it was due, and was excited that I was able to get it.
If you're a senior this year, get your teachers to do recommendations quickly, and fill out the application as well as you can, because this is an opportunity not to be missed! If you're a junior or sophomore, I would suggest you start early, getting your essays together now, and applying to scholarships available to younger students.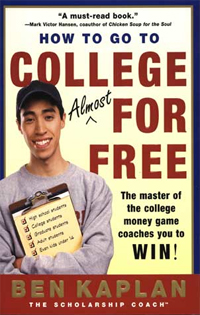 Some resources I would recommend that helped me to apply for scholarships are:
- Fastweb.com A great website where you can search for scholarships with a free scholarship matching service, get student financial aid and find money to pay for college.
- How to Go to College Almost for Free by Ben Kaplan – This book is fun to read and takes you through the whole scholarship application process. He gives you all types of tips like how to make the most of your past life experiences in your essays. Click here to visit the author Ben Kaplan's website, he has so many tips for students on how they too can go to college for (almost) free.
- Peterson's Scholarships, Grants & Prizes – Another big book of scholarships galore!
- Kaplan Scholarships 2008: Billions of Dollars in Free Money for College – This book lists scholarships in every area you can think of; there's something for everybody!
- Here's a list of 100 Scholarships for Minority Students that might help as well.
You can do it – get started on your path to success now… Happy scholarship searching – and winning!
– Julene, Editor Dreamer ENT
You might also like