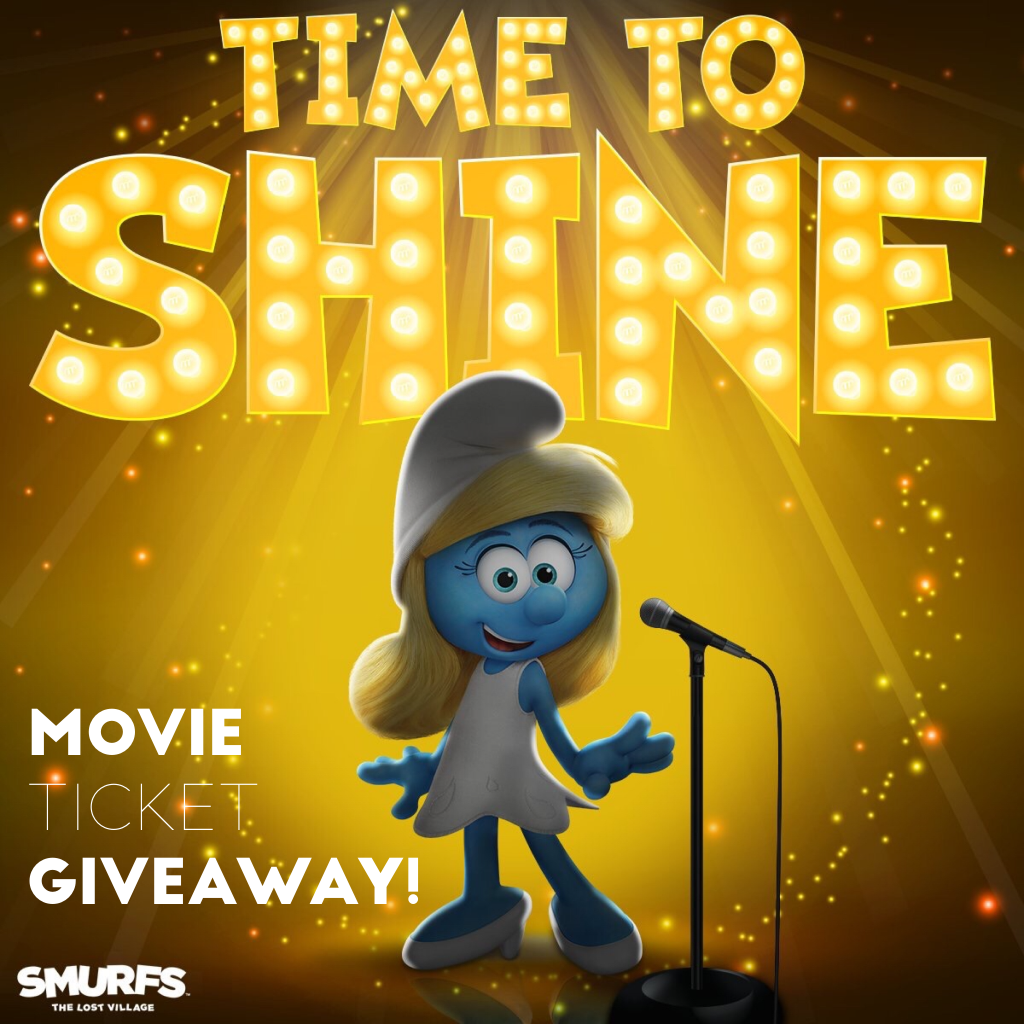 It's time to shine and live out your dreams! The new Smurfs movie premieres on April 7th (watch the trailer below!) starring Demi Lovato (Smurfette), Rainn Wilson (Gargamel), Julia Roberts (Smurfwillow) and Joe Manganiello (Hefty). We want to give you a chance to win tickets to go see this fun, family adventure (the Smurfs sure remind me of my childhood)!
I love that the movie centers around Smurfette trying to find her purpose, dreams and where she really belongs – I can so relate, lol.
The Smurfs movie team is also offering family discussion guides you can do with your kids to talk about their purpose and the themes of the movie as well as games and activities, coloring / activity pages
and more free content! Visit www.smurfsmovie.com
Here's how to enter:
You can win 2 Fandango ticket codes, redeemable for SMURFS: THE LOST VILLAGE
1. Join our community on Instagram: instagram.com/daredreamernet
Like and Post a comment on the Smurfs post on the Instagram page here saying who you want to take to see the movie.
We'll pick one person to win!



Find out more and buy tickets at: smurfsmovie.com
You might also like
Lauren and Victoria are teen sisters and founders of an amazing anti-cyberbullying and positive self-esteem campaign, Think Before You Type. TBYT is aimed to raise awareness about cyber-bullying and to inspire other young people to use the internet for good.
This summer they've started a contest through their blog and YouTube channel where every Sunday they post a "TBYT Dares of the Week" video that challenges their viewers to do something that will have a positive impact on those around them.
Watch the latest Summer Dare video on their a href="http://www.youtube.com/user/TBYTCampaign">YouTube channel and follow the directions below to enter their most recent summer dare that challenges you to make a difference in your community and in the lives of those around you.
Enter the Summer Dare!

To enter you just have to watch the video for each dare and then do something to complete it. When you're done, you can either send us a picture or write about it. You can post the entry on our FB page, facebook.com/thinkbeforeyoutype or email it to us at tbytsummerdares@gmail.com. We would really love to see what positive things you decided to do this summer!
You might also like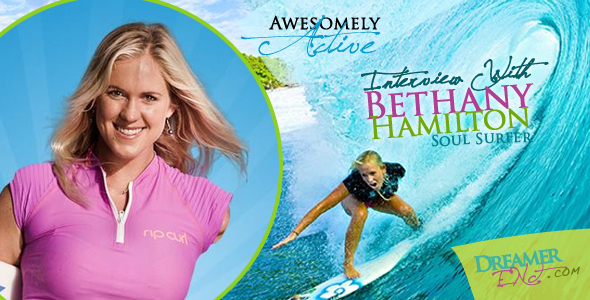 Her strength, resilience and vibrant energy have captured the attention of the world – and she's not stopping anytime soon. After she lost her arm in a shark attack Soul Surfer Bethany Hamilton was out catching waves again not long after the accident. Though she faced obstacles she didn't let them keep her from following her dream of being a pro surfer. Ten years later she's still in action and wants to inspire other girls to stay fit and active too…
In this interview Bethany talks about what keeps her encouraged, why staying fit is important and how other girls can win a prize by submitting a picture of themselves being "Awesomely Active." She also tells us about her fiancé Adam and why he's so special to her. Watch the video below to hear her share her story, see pictures of the beautiful couple and to watch Bethany in action – we hope you're inspired to also get awesomely active and follow your dreams!
Tune Into the Interview with Bethany Hamilton Below!


Interview by Valder Beebe of the Valder Beebe Show, Media Partner of DreamerENT
Are You Awesomely Active? Submit Your Picture and You Might Win a Prize!

"Between surfing, traveling and now planning a wedding, I'm excited for an awesomely active summer and want girls to join me in showing off their active moments too…" – Bethany Hamilton

Bethany is the inspiration for the Tampax Awesomely Active campaign. Her courage and strength inspires girls all over the world to get out there and pursue their dreams — and to never let anything stop them.

Girls like you can enter the Awesomely Active Girls Challenge by submitting a photo of them taking on their favorite activity, anything from hiking to bike riding, dance to swimming, with 140 character caption on Facebook.com/Tampax.

Each week, a winner will be selected and highlighted as the "Awesomely Active Girl of the Week," not only receiving the spotlight but also $500, a year's supply of Tampax Pearl Active and

The last day to submit your picture is July 21st, so get going and get snapping!

Visit the Tampax Facebook page now to find out more and to submit your picture! Watch Bethany share more about the contest and ideas to be active below!
You might also like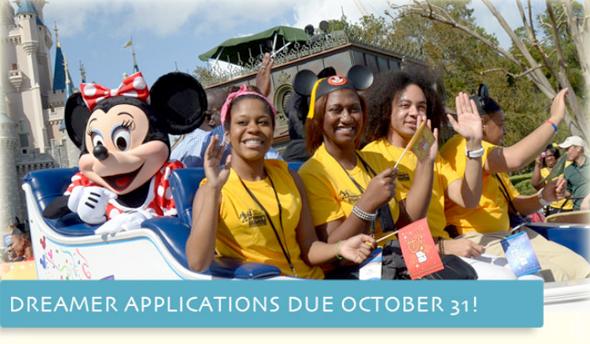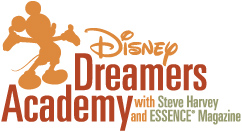 What do all Dreamers have in common? They're creative, eager to learn, and dedicated to pursuing their dreams with passion. Does this sound like someone you know? Steve Harvey and Essence Magazine are looking for Dreamers for next year's Disney's Dreamers Academy where you can get the tools to help make their dreams come true.
This is an amazing opportunity where you can learn from a variety of creative professionals and mentors who will motivate you to take the steps that will lead you to success in the career that you aspire to pursue.
Last year's Dreamers also got to interact with various celebrity guests throughout the four-day experience including Yolanda Adams, Cupid, Terrence J, Wendy Raquel Robinson, Jordin Sparks, Lance Gross and of course Steve Harvey.
The Details: Potential Dreamers must be between the ages of 13–19, live in the United States, and be enrolled in high school grades 9–12 when entering. For a complete list of rules and the application click here.
Watch the videos below for fun clips from the Disney's Dreamers Academy 2012
You might also like

Are you a young man who is:
Living in the City of Chicago
Between the ages of 13-18
Enrolled in grades 9-12 at the time of submission
Being raised in a single female home.
Then Steve Harvey is looking for YOU!
The Steve Harvey Mentoring Weekend Chicago will take place November 16-18, 2012, and will include a series of seminars on the principles of manhood, leadership, and community empowerment. You won't want to miss this opportunity to learn from Steve Harvey himself and some of his friends.
APPLICATION DEADLINE : October 12, 2012 | 5pm
Visit http://steveharveymentoring.com/chicago to register and to find more information.
You might also like