Talk about creativity and bringing dreams to life! I'm a big Disney lover and really love this medley of songs by Elizabeth South, a music artist and teacher whom we've featured here for her song "SuperStar".
Elizabeth won 1st place in the Ryan Seacrest Best Cover of "Let It Go" contest and now releases a video that "Embodies 12 Disney Princesses in a Beautiful 14-Song Medley" that premiered exclusively on RyanSeacrest.com. This medley is on her new album called "The Disney Album" now available on iTunes here.
What's even more impressive is that Elizabeth South recorded all the vocals, arranged the entire medley, filmed and edited the video, and created her own hair, costumes, and make-up. Elizabeth dedicates this video to her Durham Academy students – how awesome it'd be to have a Disney-singing teacher who is as creative as she is?
Songs in the Disney Medley
1. For the First Time in Forever
2. Do You Want to Build a Snowman
3. Part of Your World
4. A Whole New World
5. Something There
6. Colors of the Wind
7. Just Around the Riverbend
8. Reflection
9. Happy Working Song
10. I See the Light
11. Touch the Sky
12. Someday My Prince Will Come
13. A Dream is a Wish Your Heart Makes&
14. Let It Go
The last song is the End of "For the First Time in Forever"
You might also like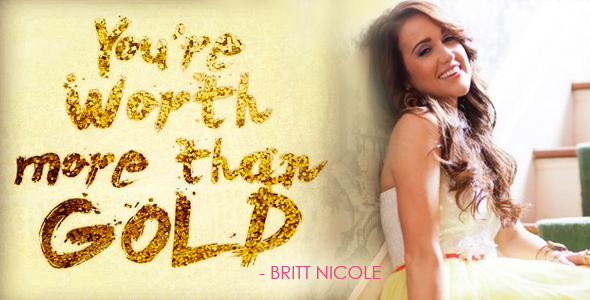 Britt Nicole's energetic video for her song Gold is so inspiring and is a reminder of just how much worth and beauty is in you – YOU ARE LOVED!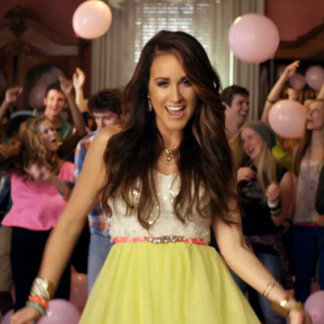 GOLD Lyrics
You were walking on the moon, now you're feeling low
What they said wasn't true, you're beautiful
Sticks and stones break your bones, I know what you're feeling
Words like those won't steal your glow, you're one in a million
This, this is for all the girls, boys all over the world
Whatever you've been told, you're worth more than gold
So hold your head up high, it's your time to shine
From the inside out it shows, you're worth more than gold
(Gold gold, you're gold)
You're worth more than gold
(Gold gold, you're gold)
Well everybody keeps score, afraid you're gonna lose
Just ignore they don't know the real you
All the rain in the sky can't put out your fire
Of all the stars out tonight, you shine brighter…
You might also like
"I want to show people that if you put in alot of hard work and dedication your dreams can come true – never give up on yourself." – Austin Mahone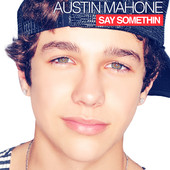 Austin Mahone is taking the world by storm with his upbeat personality and smooth singing ability. Watch this video from Disney's "Make Your Mark" where he describes how be began humbly on Youtube with only 10 views and is now selling out a huge concert. Keep following your dreams Austin and making your mark on the world!
You can get Austin's single "Say Somethin" on iTunes at: http://bit.ly/VzfZQs and watch the video for the song below:
You might also like
We posted Jamie Grace's cover of another Christmas song before, but here's one of her holiday originals "Christmas Together" from her new EP. The video is fun and heart-warming, and reminds that Christmas is best spent together with those you love!
You can get her Christmas EP on iTunes by clicking here! Keep up with her at her site http://jamiegrace.com or her Youtube Channel at www.youtube.com/jgracepro for more of her inspiring music.
Congrats to Jamie Grace who was also recently nominated for a Grammy award, talk about where dreams and hard work can take you!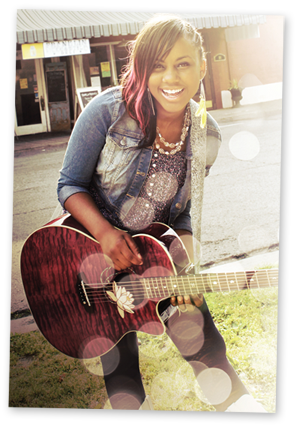 Jamie Grace Describing the Making of the Christmas Together Video

My birthday (November 25th) was spent with some great people to make this crazy, fun, quirky music video for "Christmas Together." It features my mom, dad, big sis Morgan and her hubs Patrick and includes some more of my family and closest friends. We had SO much fun! This video wouldn't have been possible without everyone taking their holiday week to hang out and do this!;) Thank you! Also to my aunt who catered the party haha, SESAC who sent me an amazing cake and Cynthia whose birthday was the same day but still came.;) LOVE LOVE!!

Cameo Appearances by Jonah Limbert and Jane King – two of the most remarkable dancers on this planet.
You might also like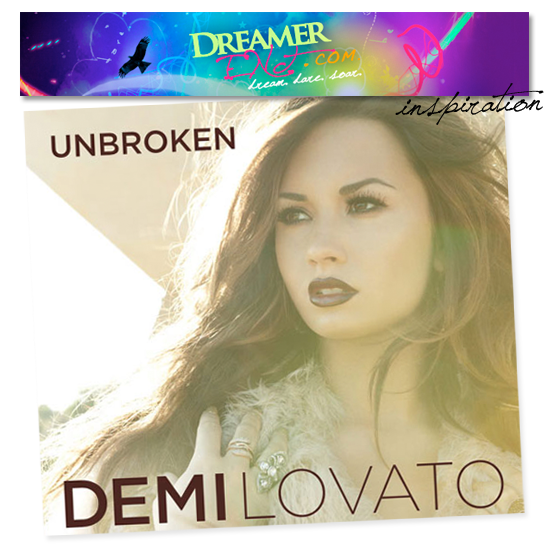 I love this interview Demi Lovato did with Good Morning America where she is open and real about some of her struggles with an eating disorder and overcoming difficult times in her life. She looks vibrant and confident, and it's awesome how she shows strength to be who she is and to overcome. Below also watch Demi sing 'Skyscraper' from her new album Unbroken:


Demi's honesty makes her so relatable to other girls who may be going through something similar. She also wrote an open letter to her fans, it's so moving, watch it below: Read More »
You might also like