Dreamer ENT is partnering with Sweety High to give away 4 VIP passes to Justin Bieber's Sneak Preview of the new movie "Never Say Never"!
Click here to submit your personal motto & you'll be entered to win the 4 VIP movie passes! Enter now, because this contest ends Feb. 4th.
"Never Say Never," officially in theaters February 11th, tells the story of Justin's journey from a little boy with a dream to now where he's living it out every day. If Justin's journey of following his passion despite obstacles is not an example of a how dreams can come true with perseverance and hard work, I'm not sure what is! Watch the preview trailer below for some clips from the movie:
You might also like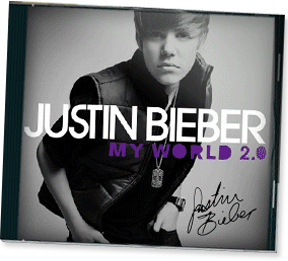 Are you a huge Justin Bieber fan?
Here's your chance to win some free JB music! In collaboration with Sweety High, Dreamer ENT is giving away 3 signed Justin Bieber CDs.
To enter the giveway:
1. Become a fan of the Dreamer ENT Facebook Page here: http://www.facebook.com/DreamerENT
2. Then click here or click the graphic below and fill-out the form provided for your chance to win. The contest is open from Aug 18- Sept 8, so be sure to get your entry in soon!
You might also like