If you're like me and have a deep passion for empowering our kids and youth then you'll love this project created by a group of inspiring ladies. Queen Girls is a series of children's books that turn stories of real women into fairy tales to encourage them to live out their dreams.
When I first saw this amazing project I was immediately drawn in like YES! This is what our girls need to see, that their dreams are possible and that they shouldn't be afraid to dream BIG. The first book in the Queen Girls series shares the story of the first African American woman pilot Bessie Coleman and the illustrations are so vibrant, enchanting and engaging. You can help bring this project to life by donating to the IndieGogo campaign and pre-ordering your copy to help bring these books to children in need of inspiration and connect with them on social media and their website: www.queengirlspublications.com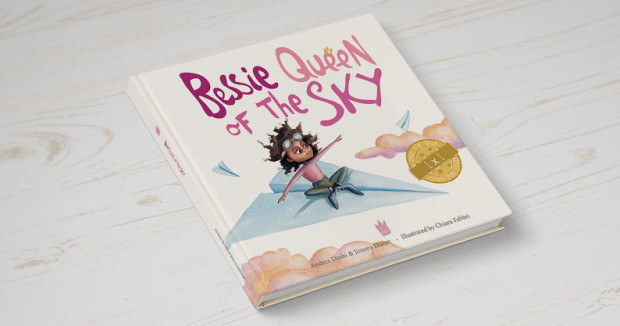 You might also like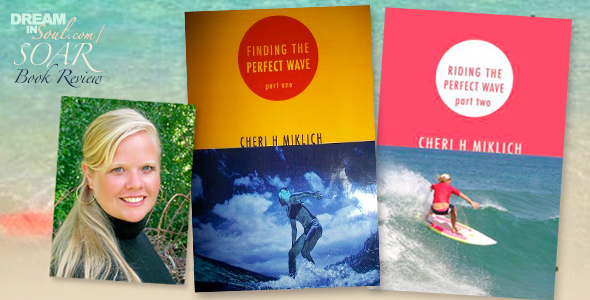 Book Review by Julene Fleurmond, Editor of DreamerENT – I recommend this book for teens because of the themes that affect young adults
Finding the Perfect Wave is a great book that dives into the world of Alli Whitton, a 17-year-old avid surfer who seems to have it all together. When tragedy and change crashes into her world she has to learn to readjust, and to boldly face the rough trials in her path.
I really enjoyed the story and the way the the author created believable characters and situations that young people and adults can relate too. She also wasn't afraid to delve into serious topics like losing a loved one and navigating the waters of rocky friendships, broken relationships and the feelings that come along with betrayal.
I found myself feeling for the main character Alli when she faced obstacles and especially when she felt out of place at times when starting at a new school. Of course a there was some romance weaved within, which I as a girl enjoyed, especially since the relationships didn't go overboard like in other books and movies for young adults these days. The book is an encouragement to stand strong and have faith even when it seems that life is pounding on you from every side.
By the end I found myself wanting to find out more about Alli and her story, which thankfully I and other readers will be able to because Cheri has released a new sequel called Riding the Perfect Wave. You can order both books from her website at www.cherihmiklich.com.
More About Cheri Miklich
Finding the Perfect Wave, part one, is Cheri's first novel and the first in the Perfect Wave series. She grew up in Southern California where she loved spending as much free time as she could at the beach. She and her husband Mark, live in Arizona with their four children. She loves to travel with her family, especially to beautiful beaches.
Read More »
You might also like