I loved the movie SING and this song "Don't You Worry 'Bout A Thing" from Tori Kelly – her voice is amazing!
You might also like
Check out Olivia's latest video for her song Phoenix and the behind the scenes below:
You might also like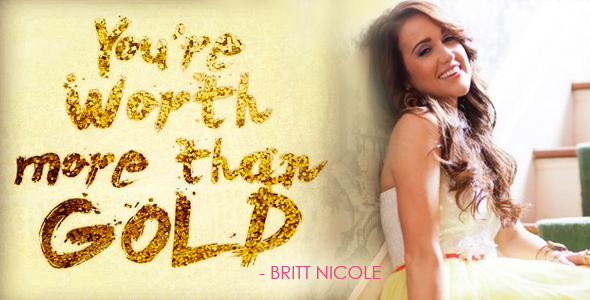 Britt Nicole's energetic video for her song Gold is so inspiring and is a reminder of just how much worth and beauty is in you – YOU ARE LOVED!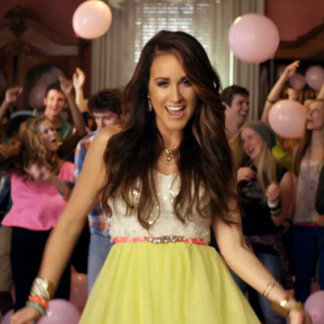 GOLD Lyrics
You were walking on the moon, now you're feeling low
What they said wasn't true, you're beautiful
Sticks and stones break your bones, I know what you're feeling
Words like those won't steal your glow, you're one in a million
This, this is for all the girls, boys all over the world
Whatever you've been told, you're worth more than gold
So hold your head up high, it's your time to shine
From the inside out it shows, you're worth more than gold
(Gold gold, you're gold)
You're worth more than gold
(Gold gold, you're gold)
Well everybody keeps score, afraid you're gonna lose
Just ignore they don't know the real you
All the rain in the sky can't put out your fire
Of all the stars out tonight, you shine brighter…
You might also like
"Pressure makes diamonds…There's no turning back now…Don't be scared just go…No one's stopping me now I'm living my dreams and you're all invited…" – Lyrics from the McClain Sisters' song "Go"
The McClain Sisters China Anne, Lauryn & Sierra have released yet another inspiring song that will be featured on their upcoming album! I love the message behind the song "Go," to keep going in life despite obstacles, and the upbeat futuristic energy makes me want to get up and dance.
We're looking forward to hearing more new music, in the meantime go do something today to follow your dreams and listen to this song above for motivation!
The girls performed "Go" on a special episode of "ANT Farm," watch them talk about the song below: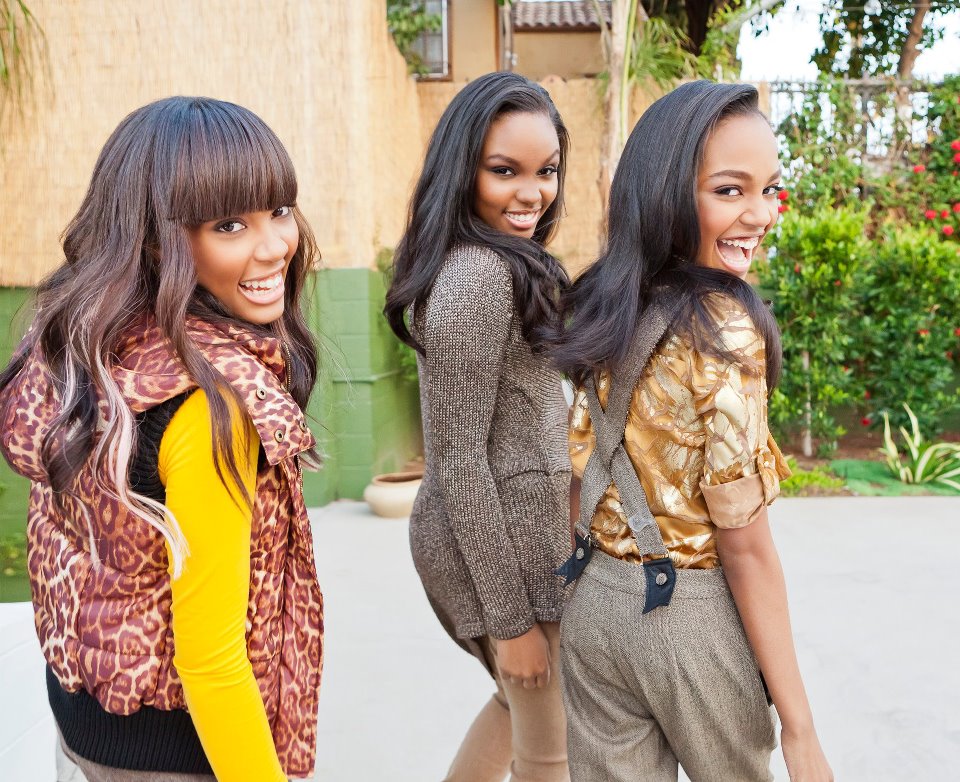 You might also like
"I felt like my fans need this song right now…
"…So I thought it was a sweet message. With bullying, with cyberbullying, with all the negativity that is in high school and dealing with things, you're already trying to figure out who you are; it doesn't help when people are constantly trying to tear you down. And I'm dealing with it, of course. I'm going through it as well…" – Selena Gomez

This amazing video and song "Who Says" from Selena Gomez and her band The Scene is so uplifting and gives girls, or anyone inspiration that they are and can do more then they realize: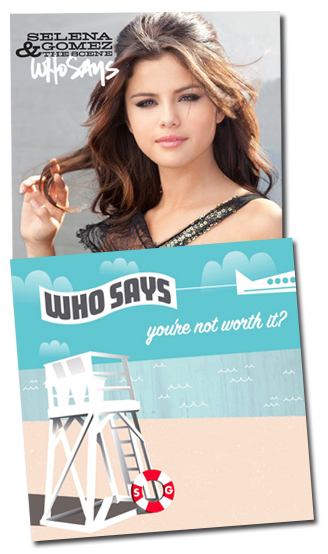 Who says you're not worth it
Who says you're the only one that's hurting
Trust me, that's the price of beauty
Who says you're not pretty
Who says you're not beautiful…

Who says you're not star potential
Who says you're not presidential
Who says you can't be in movies
Listen to me, listen to me
Who says you don't pass the test…

- From "Who Says"
"Every time I sing this song, I'm like, 'I feel better already! It's such a sweet song, and it's fun and empowering. I am so happy because music is a universal language and it's a quick way to get to everybody." – Selena Gomez
You might also like