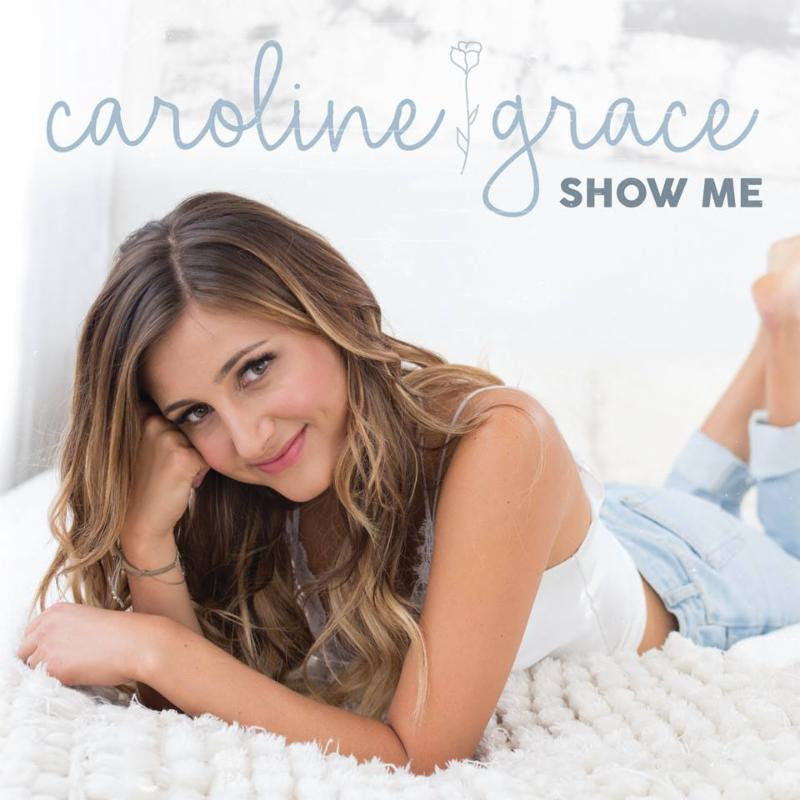 Show Me is an inspiring song by Caroline Grace about finding her way when it comes to love and life. Caroline Grace says:
"There have been times in my life I've found myself getting lost along my own path. 'Show Me' is a sort of intro prospective plea to remind myself of who I am and what I stand for," Caroline states. "The beauty of the song is that it can also apply to various other circumstances. It can be listened to as a love song between two people, a song about loving oneself, or even a worship song. That's the goal in all of my music – to utilize my own vulnerability to relate to other people in any way that I can and let them know that they aren't alone."
For more info on Caroline Grace and her music visit http://carolinegrace.com.
ABOUT CAROLINE GRACE:
Caroline is a singer-songwriter with a humble spirit and deep family values. The daughter of legendary Off-Road Racer, Carl Renezeder, is no stranger to the spotlight but is now stepping into her own as she inspires others through her soulful and humble music. While studying English at USC, Caroline found that her passion for music and desire to share her gift with the world were becoming overwhelming and decided to put all of her focus and attention into breaking into the music industry and spreading a positive massage through her beautiful melodies and impactful lyrics. Her sound is wide-ranging from acoustic to trop pop and she remains rooted in her personal values of kindness, love, and helping others wherever she goes. At just 21 years old, Caroline has already worked with some of the biggest names in the industry and is preparing to release her debut EP that she worked on with Jason "Poo Bear" Boyd. Her debut single "Show Me", a very introspective and powerful acoustic-pop record, is slated to be released this fall.
You might also like
Britt Nicole inspires us to be the change we want to see in the world…
You might also like
I loved the movie SING and this song "Don't You Worry 'Bout A Thing" from Tori Kelly – her voice is amazing!
You might also like
Check out Olivia's latest video for her song Phoenix and the behind the scenes below:
You might also like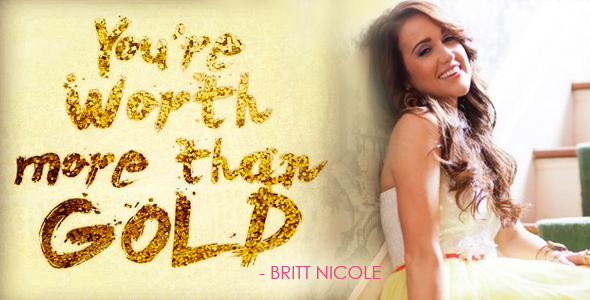 Britt Nicole's energetic video for her song Gold is so inspiring and is a reminder of just how much worth and beauty is in you – YOU ARE LOVED!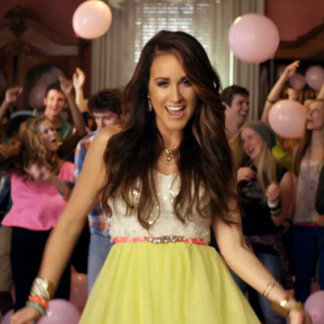 GOLD Lyrics
You were walking on the moon, now you're feeling low
What they said wasn't true, you're beautiful
Sticks and stones break your bones, I know what you're feeling
Words like those won't steal your glow, you're one in a million
This, this is for all the girls, boys all over the world
Whatever you've been told, you're worth more than gold
So hold your head up high, it's your time to shine
From the inside out it shows, you're worth more than gold
(Gold gold, you're gold)
You're worth more than gold
(Gold gold, you're gold)
Well everybody keeps score, afraid you're gonna lose
Just ignore they don't know the real you
All the rain in the sky can't put out your fire
Of all the stars out tonight, you shine brighter…
You might also like