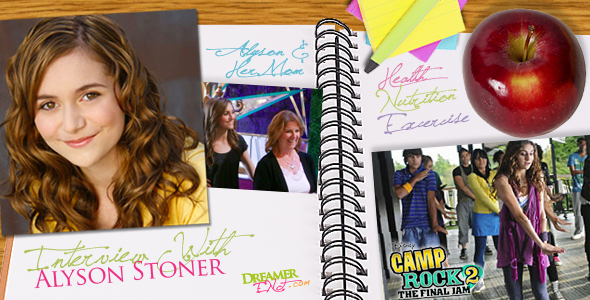 Today's tweens and teens lead busy lives, especially with school starting back up again. Sometimes in the bustle between classes, homework and after school activities they may not take the time to practice healthy habits.
17-year-old Alyson Stoner knows how challenging it can be to stick to a healthy routine, especially with a packed schedule. She began performing in dance at the age of three and at the age of six, she took modeling classes that eventually lead to her dancing and acting career.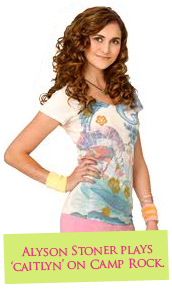 Now, Alyson can be seen in two new movies, "Camp Rock 2: The Final Jam" which premieres September 3rd at 8pm/7c on the Disney Channel, and "Step Up 3D." She is currently on the road with her mother touring with The Jonas Brothers and the cast of "Camp Rock 2," promoting the movie. Alyson has also been working on her music, including the inspiring song "Make History." Her life has been anything but simple; but, with the help of her mother, they are able to keep up great health habits even on the road.
Fresh off the Camp Rock 2 premiere and in the midst of touring, Alyson and her mother LuAnne are spreading the word together of how young people can make healthy and smart choices. In this interview with Dreamer ENT's media partner The Valder Beebe Show, Alyson and her mom discuss how to build strong healthy foundations when leading busy and active lives, from things like fitness, good hygiene, nutrition and proper oral health.
Listen to the full conversation below:
Introduction Music: Flying Forward by Alyson Stoner. Photo Sources: Crest Pro-Health & AlysonStoner.com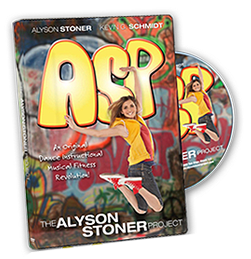 Did You Know?

A few years ago Alyson launched The Alyson Stoner Project, which she called an "Original Dance Instructional Musical Fitness revolution!" Click here to learn more about the project.
MORE ABOUT ALYSON STONER:
Alyson Stoner is a multi-talented young actress, singer and dancer. She is well known as "Sarah" from the Cheaper By The Dozen franchise and was a main character, "Caitlyn," in the Disney Channel hit original movie Camp Rock with the Jonas Brothers. In addition to being a diverse actress, she is also trained in many different styles of dance including ballet, tap and jazz. Her breakout performance was in Missy Elliott's music video Work It followed by two more music videos and many live performances with her.

On the big screen, Alyson starred as the title character Alice in Alice Upside Down co-staring Lucas Gabrial and Luke Perry (where she also sang the title song) and played Channing Tatum's little sister in Step Up. Alyson also has many successful voiceover projects including the voice of "Isabella" on the award-winning animated series Phineas & Ferb (Disney Channel), Lilo & Stitch, W.I.T.C.H., "Holly" in the DVD series Holly Hobbie, "Pompoko", Kung Fu Magoo (Cole and Dylan Sprouse), Kingdom Hearts and is the "Little Engine" in The Little Engine That Could. She was cast as "Sally" on the longest running Disney Channel show Mike's Super Short Show, recurred on the Suite Life of Zack & Cody as "Max" and shot her own pilot for the Disney Channel titled Better Days. She also made guest appearances on Disney's That's So Raven and the hit series Drake and Josh on Nickelodeon.
This year will bring the release of Step Up 3 (in which she returns as "Camille") and Disney Channel's Camp Rock: The Final Jam where she'll reprise her role as "Caitlyn." Alyson is also currently in the studio writing and recording her own music. She recently released a new single in July 2010 called "Make History."
You might also like