Check out this video from CA Technologies where Jaden Smith talks about his passion for the environment:
Just Water was created with Jaden's desire to eliminate as much plastic waste as possible to better our environment. This evolved into an even bigger challenge—how to revolutionize the way bottled water is acquired, packaged and how the business could impact growth within the community. Looking at creating a 100% renewable resource is their primary goal and they've already achieved 82% renewability in their bottling, but they're looking at so much more.
You might also like
Do you have a creative dream you'd love to grow this year? Come hangout with me and the founders of Queen Girls to be inspired to Dream BIG! Anything is possible if you work strategically and put an engine on your vision…
If you're like me and have a deep passion for empowering our kids and youth then you'll love this project created by these inspiring ladies. Queen Girls is a series of children's books that turn stories of real women into fairy tales to encourage them to live out their dreams.
When I first saw this amazing project I was immediately drawn in like YES! This is what our girls need to see, that their dreams are possible and that they shouldn't be afraid to dream BIG – and the same for you and I! Stay tuned for more from our conversation where we talk about how we can empower kids together and what kids teach us about living more fully and vibrantly.
The first book in the Queen Girls series shares the story of the first African American woman pilot Bessie Coleman and the illustrations are so vibrant, enchanting and engaging. You can help bring this project to life by donating to the IndieGogo campaign and pre-ordering your copy to help bring these books to children in need of inspiration and connect with them on social media and their website: www.queengirlspublications.com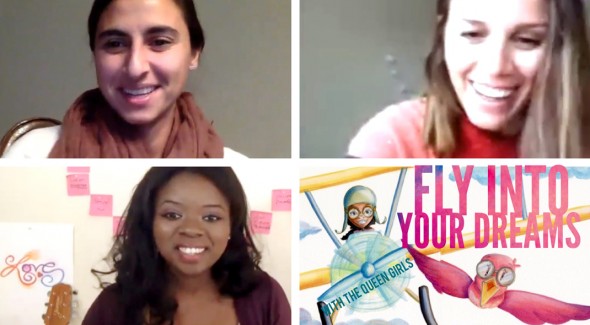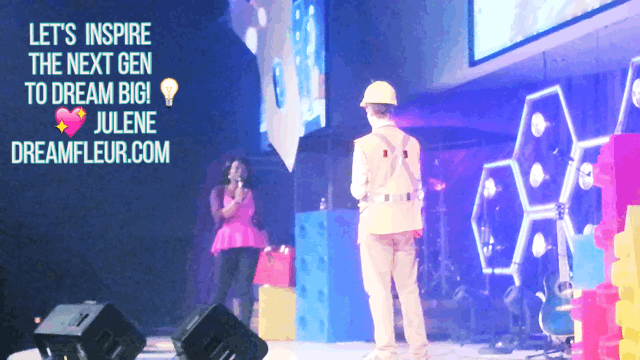 Above: Inspiring youngin's LEGO Movie-style… One of my favorite things to do is create and speak at experiences and workshops merging music, drama and interaction for kids and youth to inspire them to live their dreams boldly in purpose. Together we can inspire the next generation! – Julene
You might also like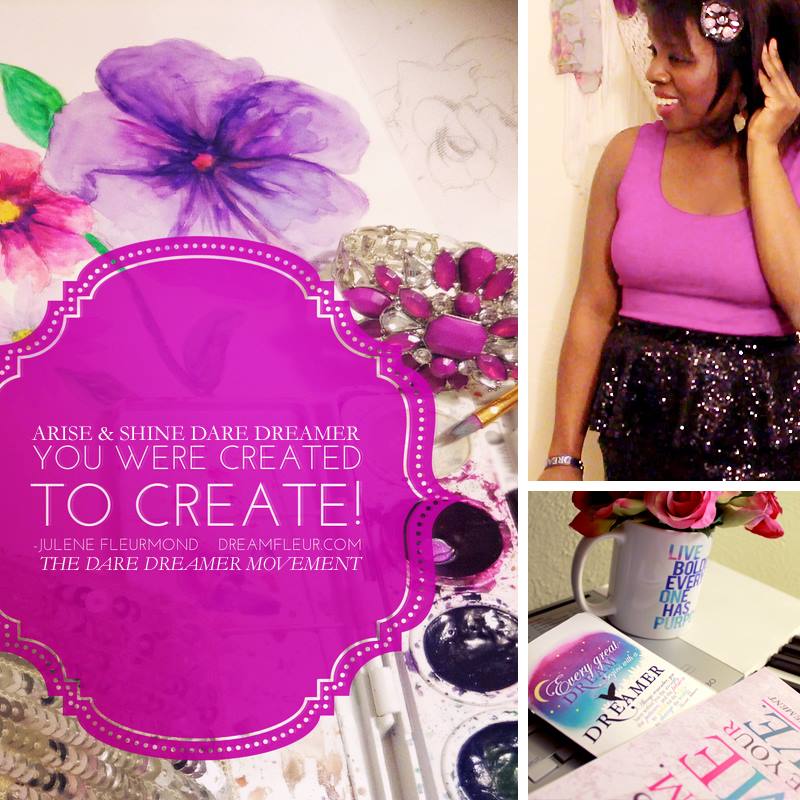 Shhh… listen closely. Do you hear that beautiful rhythm resonating from within, orchestrated by an invisible hand? It's the sound and unseen evidence that you are flowing with potential and purpose, no matter your start or circumstance. As long as you have breath you have a calling, a greater reason for being here – to love, to be loved, to flourish and make the world richer, brighter and more colorful and beautiful…
You were created to create so make time each day to express the story and dreams in your heart! Share hope and joy in full color to inspire the hearts and lives of others. Arise and shine, dear Dreamer – dare to illuminate hope and live out the life you were made for…I believe in you! – Julene Fleurmond, editor http://DreamerENT.com
P.S. Here's a little sneak peek of a dream come true that I will share with you soon – stay tuned!


You might also like
"I have to rememeber even when my business doesn't flourish it's not failing – failing is when I give up." – Gabrielle Jordan Williams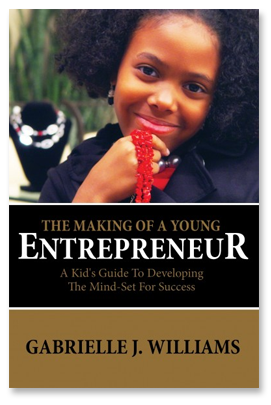 This inspiring TEDx talk from a young entrepreneur and jewelry designer encourages us to Dream BIG! Gabrielle Jordan Williams, now age 13, is an author, entrepreneur, jewelry designer, inspirational speaker and philanthropist. She began her business, Jewelz of Jordan, at the age of 9. At 11, Gabrielle discovered her inspirational talents and received national recognition for her #1 Amazon Bestselling book, The Making of a Young Entrepreneur: The Kids Guide to Developing The Mind-Set for Success. With a portion of the profits, Gabrielle gives to organization in her community such as her local food pantry and charities that care for youth such as Smile Train and the Children's National Medical Center.
Gabrielle's "Dream Big" message has inspired countless youth and adults and reminds the entire population that you are never too young to live your dreams. Gabrielle's favorite activities include spending quality time with her family and supporting her friends with their business ideas.
"We'll only grow as big as we dream. That's why we have to DREAM BIG." – Gabrielle
Visit Gabrielle's website at www.gabriellejwilliams.com to find out more about her and the Jewelz of Jordan line.
You might also like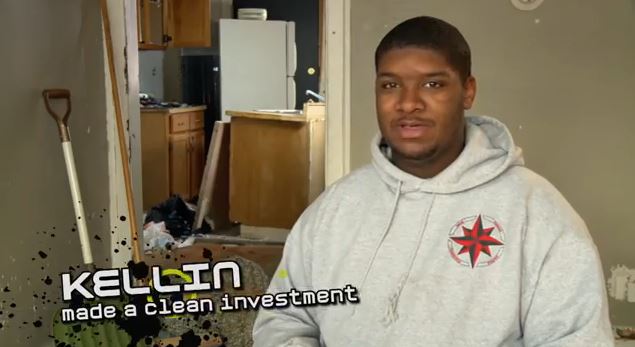 Kellin is a teen who decided to meet a need by creating a business called King's Cleanup where he cleans houses that are under foreclosure so that the owners can sell them. A tip he gives on starting your business is to plan and to figure out how you're going to fund your start up costs (the funds that you will need to buy items to start your business).
Have YOU thought about starting a business this summer? How about taking your passion and talents and finding a way to serve others with it while earning enough to invest. Check out the Small Business Administration's site for teens that gives you steps on how you can take your idea and create a plan of action into becoming an entrepreneur. I started my own businesses in elementary school and high school and it was a great way to make money while doing what I loved and helping others! What's your passion and business idea? Feel free to share it in the comments section below!
You might also like