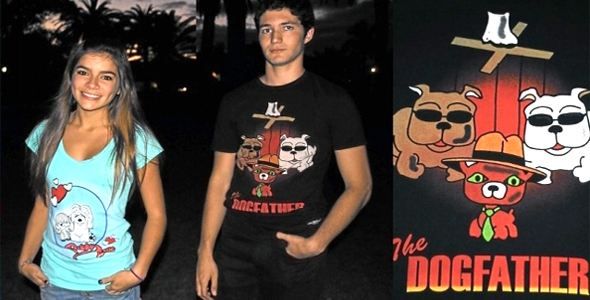 NFTE, (the awesome organization that helped me start my own business as a teen) recently announced the winner of the second annual NFTE Elevator Pitch Challenge: Jonathan O. of Miami, Florida.
The 2011 Challenge is presented by NFTE and MasterCard Worldwide and featured 30 remarkable young people with innovative ideas, intense online campaigning, and more than 80,000 votes. We'll be featuring more of the participants later on Dreamer ENT, stay tuned!
Jonathan's business idea, Love Puppy Love, provides fun-loving, unique, dog-themed T-shirts for the world to enjoy, while raising awareness about the plight of dogs in desperate need of love and support. NFTE, in coordination with our sponsors E*TRADE, MasterCard, and Southwest Airlines, will provide Jonathan with $2,500 to make Love Puppy Love a reality. The two runners up, Khaled K. and Nguon T., will each receive $500 towards their businesses.
Congratulations to Jonathan and all of the young entrepreneurs for creating unique business concepts and taking the initiative to participate in the Elevator Pitch Challenge!
Watch Jonathan's winning pitch now:
You might also like