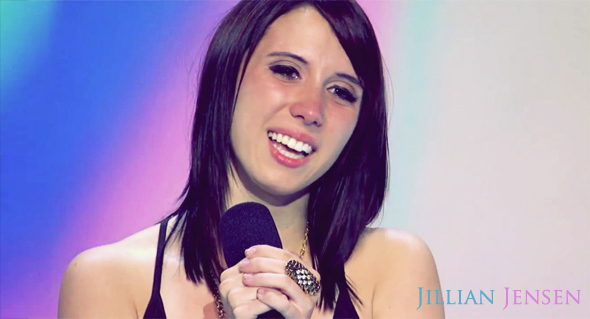 One of the most touching moments this season of X Factor was when 20-year-old Jillian Jensen gave her moving version of the song "Who You Are." Jillian shared her heart and emotional story of facing bullying in high school and related to Demi Lovato's experiences and motto "Stay Strong."
While watching her performance Demi and so many viewers could relate to her hurt and were brought to tears (I found myself with tears streaming down my face too relating to her story of being bullied); watch it below to be inspired:


Jillian has been sparking a #StopHateStartLove movement to create awareness of the reality that words and actions can and do hurt – spread the love! Join her on Twitter at @ItsJillianJensen, at her Facebook page and on Youtube. Keep following your dreams Jillian and inspiring young people to be bravely themselves!
Watch a recent cover from Jillian, singing "Little Things" by One Direction
Jillian says about the song: "I did a quick cover of 'Little Things' by One Direction not only because I love the song, but I think the message is absolutely beautiful…we are all different for a purpose and it is the combination of our strengths and flaws that make us all beautiful…I love you all so much…you are all unique and special."
You might also like