Singer Kina Grannis has dedicated her inspiring song "Genevieve" to the Girl Rising project, a movement dedicated to raising awareness and funds for girls' education worldwide, and whose mission is to change the way the world values girls. I've been following Kina's journey to following her dreams for the past few years and am inspired by how high she has risen and how she's giving back to help others.
Learn more and support the project at: http://www.intel.com/women
Get the Girl Rising film: http://girlrising.com/buy
I also love Kina's clever and creative cover of the song "Happy" originally by Pharrell -it'll get you dancing and…happy!
About Kina Grannis – The Journey to Following Her Dreams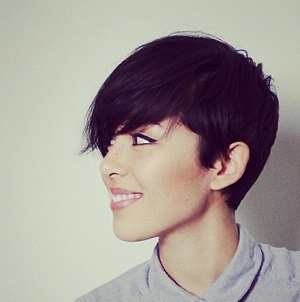 Pop/rock songwriter Kina Grannis began exploring music as a child in Mission Viejo, CA.

After spending her younger years performing in front of her stuffed animals and singing with her sisters, Grannis discovered her aunt's guitar at age 15. She received her own guitar the following year and spent a month honing her songwriting skills, taking influence from the likes of Jason Mraz and Vertical Horizon. Her songwriting efforts continued at the University of Southern California, where she was selected by the Thornton School of Music to produce a six-song EP during her sophomore year. The resulting EP, Sincerely, me., was released in 2005. Two years later, she recorded a song for Rachael Lawrence and Deborah Ellen that became heavily featured in several episodes of General Hospital.

After graduating from USC, Grannis relocated to Austin, TX, to sing and record with a band. She also began uploading her performances to YouTube, which helped her win a Superbowl contest in 2008. A contract with Interscope Records followed, but Grannis returned to indie status shortly thereafter without releasing anything on the label. Instead, she self-released her first full-length album, Stairwells, in February 2010, cracking the Billboard 200 in the process. ~ Katherine Fulton
Kina's latest album "Elements" will be out May 6 with a current soulful single "The Fire" currently available on iTunes.

Find More Music from Kina Grannis
YouTube: http://www.youtube.com/kinagrannis
Official Website: http://www.kinagrannis.com
You might also like