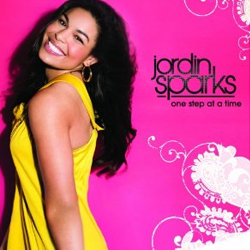 For our Inspiring Entertainment video pick here's Jordin Sparks' song "One Step At A Time" from her previous self-titled album. The song and video remind you that reaching your goal might take some time but not to be discouraged by disappointments. Other doors will open and you'll reach where you're meant to go in time if you get up and keep going.
"One step at a time, There's no need to rush, It's like learning to fly…"
Jordin recently announced her Battlefield Tour; click here to visit her website for updates and tour dates.
You might also like