Britt Nicole inspires us to be the change we want to see in the world…
You might also like
I love how the kids from PS22 Chorus share joy through music. Here are some of my faves from them plus the Once in a Lullaby: The PS22 Chorus Documentary that shows how they got started:
PS22 Chorus "HALLELUJAH" Leonard Cohen
"GOLD" Britt Nicole ft. PS22 Chorus
Once in a Lullaby: The PS22 Chorus Documentary
You might also like
Check out this video from CA Technologies where Jaden Smith talks about his passion for the environment:
Just Water was created with Jaden's desire to eliminate as much plastic waste as possible to better our environment. This evolved into an even bigger challenge—how to revolutionize the way bottled water is acquired, packaged and how the business could impact growth within the community. Looking at creating a 100% renewable resource is their primary goal and they've already achieved 82% renewability in their bottling, but they're looking at so much more.
You might also like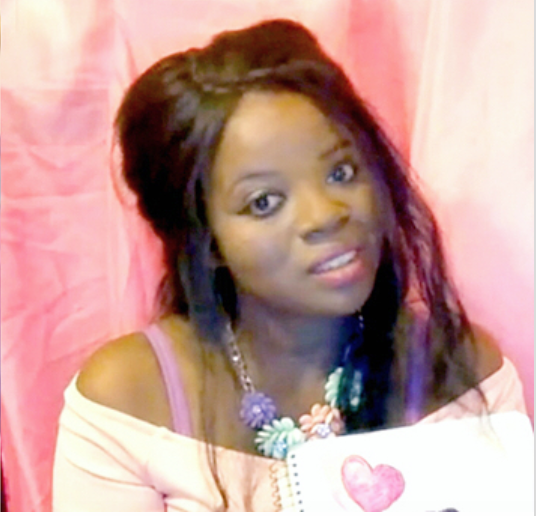 The world and the people around you could always enjoy some more love so give it away, and give yourself and your gifts to others with all your heart! Here's one way I give away love and share my passions…a few months back I found a livestreaming site kinda like Periscope but the audience is mostly kids & teens (some of my favorite kinda people:). I really felt led to be a light & start streaming fun, uplifting broadcasts sharing characters I sketch to inspire my stories, singing songs I write and just sprinkling some inspiration and love to the awesome peeps who tune in. It turned out to be really fun especially getting to encourage people & talk about dreams✨, life & fun stuff with a spontaneous dance-off here and there (fun, hilarious times) with people I meet and guest who sometimes also share their art with me.
If you've got a passion for art or music or anything else but feel amateur or disqualified I say go for it anyways – that's what I share with young artists on my broadcasts – the more you create and hone your craft, even if for fun and therapy to relieve stress and make life brighter, the better you get and the more light & love you spread into the world!
You might also like
Do you have a creative dream you'd love to grow this year? Come hangout with me and the founders of Queen Girls to be inspired to Dream BIG! Anything is possible if you work strategically and put an engine on your vision…
If you're like me and have a deep passion for empowering our kids and youth then you'll love this project created by these inspiring ladies. Queen Girls is a series of children's books that turn stories of real women into fairy tales to encourage them to live out their dreams.
When I first saw this amazing project I was immediately drawn in like YES! This is what our girls need to see, that their dreams are possible and that they shouldn't be afraid to dream BIG – and the same for you and I! Stay tuned for more from our conversation where we talk about how we can empower kids together and what kids teach us about living more fully and vibrantly.
The first book in the Queen Girls series shares the story of the first African American woman pilot Bessie Coleman and the illustrations are so vibrant, enchanting and engaging. You can help bring this project to life by donating to the IndieGogo campaign and pre-ordering your copy to help bring these books to children in need of inspiration and connect with them on social media and their website: www.queengirlspublications.com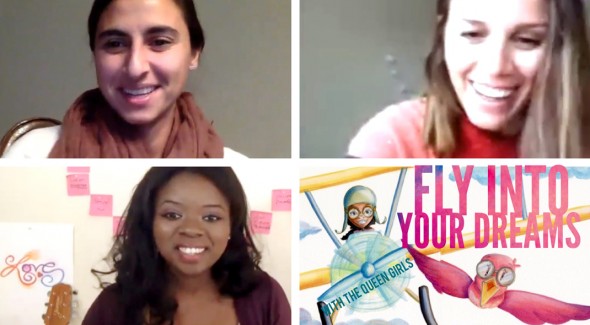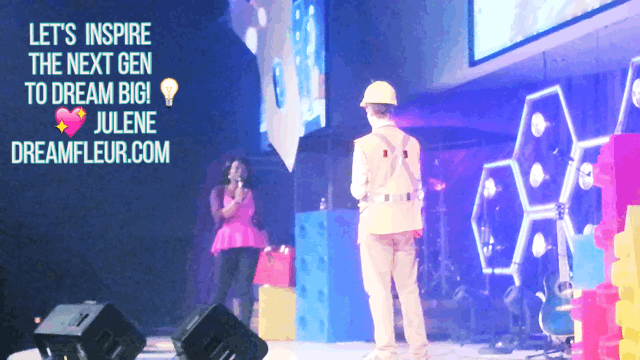 Above: Inspiring youngin's LEGO Movie-style… One of my favorite things to do is create and speak at experiences and workshops merging music, drama and interaction for kids and youth to inspire them to live their dreams boldly in purpose. Together we can inspire the next generation! – Julene
You might also like